My producer this week, Sarah Devonald, makes her blog debut, sharing her thoughts about some of the week's highlights, including a celebration of Sir Neville Marriner's 90th birthday.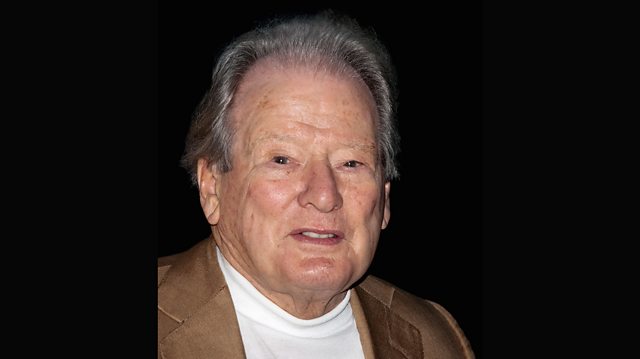 Sir Neville Marriner in Barcelona, 2010 (photo: Araceli Merino)
We've a packed week on Essential Classics, with Sir Neville Marriner celebrating his 90th birthday, a gorgeous CD of Fritz Kreisler violin favourites played by Classical Brit winner Jack Liebeck, and gardening expert Christine Walkden talking about horticulture and music. And the start of a brand new series of Georgian Pleasures at 11 o'clock…
It's been hard to know where to start (or end) with choosing music from Sir Neville's massive discography so Rob and I have decided to showcase not only his work with the Academy of St Martin in the Fields, but also recordings with many other orchestras he's been associated with over his long career. Over the week we've Britten from Minnesota, Tchaikovsky from Stuttgart and Haydn from Dresden – the wonderful 'Nelson' mass featuring soloists including soprano Margaret Marshall and bass Robert Holl (that's on Tuesday – Marriner's birthday). Plus of course a selection of the classic recordings Sir Neville made with the ASMF, such as Dvorak's Serenade for strings (Monday), a favourite recording for Rob of Elgar's In the South (Tuesday), Bach's first Orchestral Suite and a Handel Concerto Grosso (Wednesday) and Bartok's Divertimento (Thursday).  Rob's prodigious memory for all things recorded has as usual prompted all sorts of wonderful stuff – he's been present at some of Marriner's recording sessions over the years and no doubt we'll be hearing about those experiences.
And at 11 every morning there's a chance to relax as a new series of Georgian Pleasures begins – fifteen takes on the art of the 18th century. Majesty, Music and Mischief are the watchwords, as Suzy Klein has short conversations with conductor and harpsichordist Christian Curnyn, followed by associated musical gems: a selection of pieces by composers who lived and worked in Georgian England. I'm sure these pop-up features will prove just as entertaining and instructive as the wonderful Sound of Cinema ones were a few months ago.