Artist of the Week
The violinist Daniel Hope is Rob's new Artist of the Week. Daniel is one of those refreshingly open-minded musicians who brings a freshness and vitality to his interpretations of the classics. This week we'll hear his recordings of the Bruch and Mendelssohn Concertos, although the Mendelssohn is in a very slightly different version to the one we normally hear, an unrevised draft, which only came to light very recently. Daniel also loves new music, to improvise and to play Indian music. His many recordings are always cunningly contrived explorations of areas of music that combine well-known favourites with less familiar pieces, and if he wasn't busy enough, he's also the author of several books.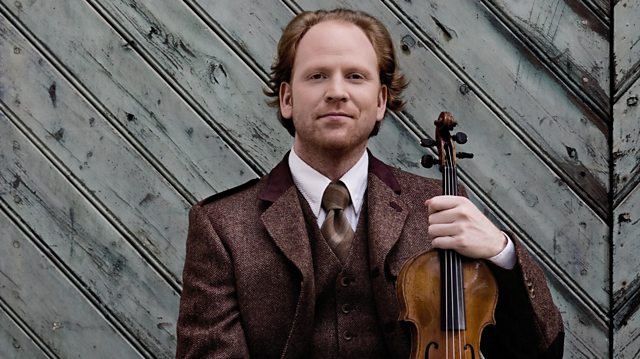 Daniel Hope
CD of the Week & Essential Choices
Also on the show this week, Rob has found a new CD of the Week that should bring a smile to even the hardest of hearts – London Again: The Music of Eric Coates. And following on from the Building a Library Choice of Wagner's Parsifal, Rob's daily Essential Choices at 11am are a foursome continuing the magical theme: The Firebird by Stravinsky; Ma mere l'oye by Ravel; El amor brujo by Falla and La peri by Dukas.
Remember, if you'd like to get in touch, do feel free to post a comment, or you can get in touch via email or Twitter:
Email: essentialclassics@bbc.co.uk
Twitter: #essentialclassics