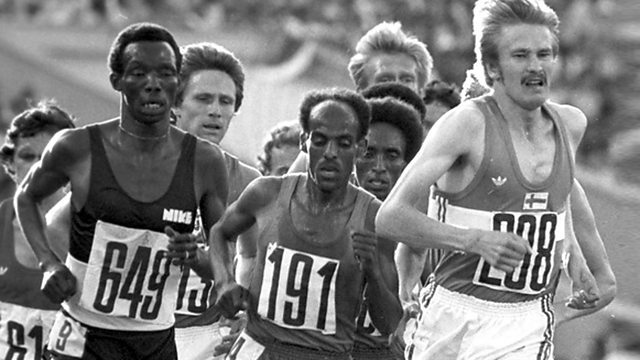 on the left Suleman Nyambui Mujaya running the 5000 meters at the Moscow Olympics, 1980
Learning patience under an African sun from a desk in rainy Glasgow
So there I was at home in Glasgow sitting in my dressing gown at 9am on Christmas Day waiting for two people in East Africa to get themselves in the same place at the same time so we could record an interview.
The recording had been postponed on several previous occasions but I was reassured by the wonderfully named Modestus Mbele from East Africa TV that this time it really would happen.
I waited. And I waited. I texted Modestus. No reply.
At 10:30am, an hour and a half later than scheduled, Modestus arrived at the Dar es Salaam home of Suleman Nyambui Mujaya, who won a silver medal for Tanzania in the 5000 metres at the 1980 Moscow Olympics. Normally I would have been irritated. But by now I had been trying to carry out a series of interviews in East and West Africa for a couple of months and I realised the delay didn't bother me in the slightest. I didn't even care it was Christmas Day, it would happen that morning sometime and if it didn't it would happen another morning. Probably. Somehow, despite being thousands of miles away from my desk and my home in Glasgow, Africa had got under my skin.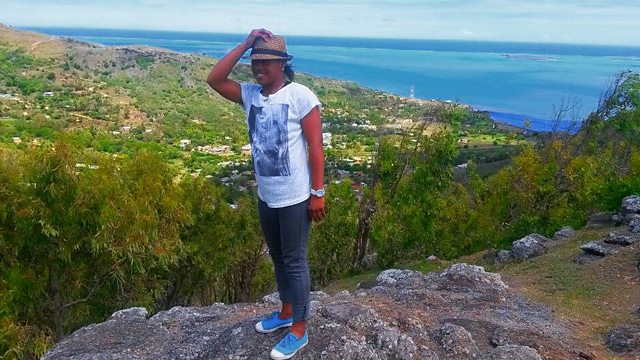 Olympic judo quarter finalist Christianne Legentil
The process had begun a few months earlier with a commission for BBC Scotland from Radio 3 to interview athletes from around the Commonwealth and get them to choose a favourite piece of music. It was a wonderful journey, checking out highlife music from West Africa and sega from Mauritius, finding athletes and then trying to find ways of recording them.
One particular challenge was getting hold of Olympic judo quarter finalist Christianne Legentil. If you imagine East Africa, you are probably aware of the big island down the right hand side, well continue east from Madagascar into the Indian Ocean, and keep going. You go past Reunion Island, and eventually you arrive in Mauritius. But it turned out Chrisianne wasn't in Mauritius itself, she was on tiny Rodrigues Island four hundred kilometres east. Look it up on google maps. Zoom out, and you realise how lonely this 18 kilometre long island is.
The language there isn't English. Christianne speaks a form of French creole, and she'd be the first to admit her English isn't great. But eventually with the help of Radio Mauritius I was put in touch with the bureau on Rodrigues and we arranged to get the interview done and emailed to Glasgow as an MP3. But nothing happened so I rang Christianne to ask what was going on. When would I get my recording done? She told me there was no electricity, I asked what happened. She told me there had been a massive cyclone with hurricane winds and ten metre waves and it would be a few days before things got back to normal.
It made whingeing about the rain in Glasgow seem rather pathetic.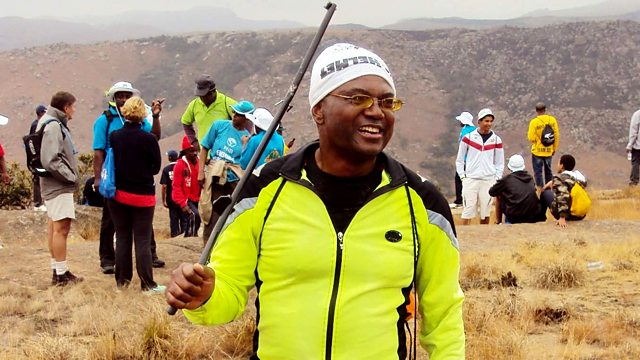 Gideon Mthembu from Swaziland
I didn't realise it but my journalistic journey into
Swaziland
was to touch me and others rather profoundly.
Gideon Mthembu
, who ran the Marathon at the Edinburgh Commonwealth Games of 1986 chose an extraordinary piece of music by a singer called Bholoja. Gideon spoke eloquently and from the heart about Swazi's sense of home.
When the piece was edited it brought a tear to more than one eye and it was clear that this was the one to start the series with. Take a listen for yourself.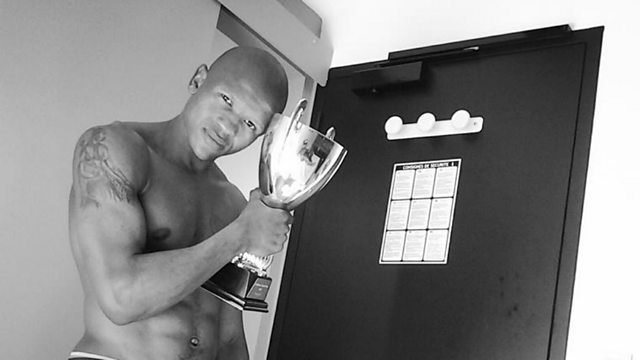 the fastest man in Lesotho, Mosito Lehata
And so the journey continued...
In Ghana weightlifter Alberta Ampomah is also training to be a police officer. When she was running late for her interview I rang her to see what was happening and there was a police siren blaring in the background. She said she was on her way. I didn't dare ask.
In Lesotho I was interviewing the fastest man in the country, Mosito King Lehata. He was an hour and a half late for his interview, which then arrived distorted. So we set another date and this time he was only forty five minutes late. If his personal best improves at this rate watch out for him in the 100m final.
Hafsatu Kamara, a sprinter from Sierra Leone, did her interview on an smartphone, recording her answers on the voice memo application and then sending the file as an attachment. It was crystal clear. Sometimes despite the distance it can be easy.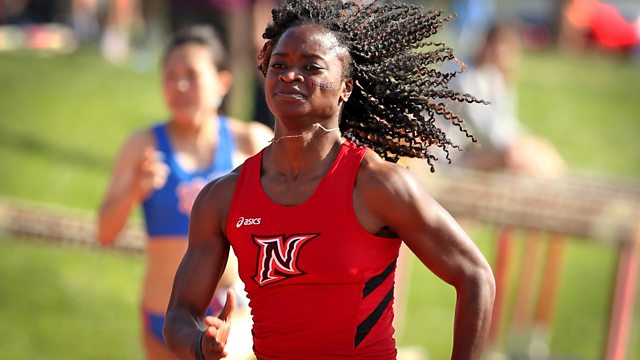 sprinter Hafsatu Kamara from Sierra Leone
So there I was at home on Boxing Day, in my dressing gown, at 9am waiting for events in Tanzania to fall into place. The interview had happened the previous day, but was covered in interference from a mobile phone. So Modestus had agreed to do it again. To show good faith I promised him I would authorise his money transfer (a modest fee) so he could pick it up after the interview.
I waited. And I waited. I texted Modestus. No reply, but I did get a text from Western Union to tell me the payment had been picked up.
I waited. Modestus would show up, wouldn't he?
And he did, eventually.
Under the African sun, all was well.
David Allison
Commonwealth Connections is broadcast on BBC Radio 3 as part of World On 3 (Friday 11pm-1am) the series runs until the Commonwealth Games in Glasgow this July.
photo of David Allison credit Sean Purser