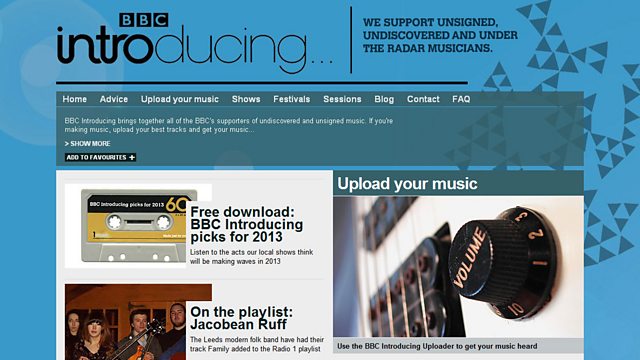 Before I start writing about all the great stuff going on at BBC Introducing, it is probably best to heed the advice of this blog's editor and explain what BBC Introducing is. To quote the Introducing website:
BBC Introducing brings together all the BBC's supporters of undiscovered and unsigned music. If you're making music, upload your best tracks and your music heard by the BBC.
We have a family of local and national BBC radio shows staffed by amazing producers and presenters who are hugely driven about discovering new music and playing it to their audience. It's been a great past week for these shows.
At 8pm last Saturday 5 January, every local BBC station in England and the Channel Islands broadcast a BBC Introducing show at the same time. Over 30 shows hitting the airwaves at the same time was a great way to start the year and the sharing of love through the #BBCIntroducing hashtag was indicative of the passion that runs through everyone associated with BBC Introducing, from the presenters and producers to the listeners and music makers.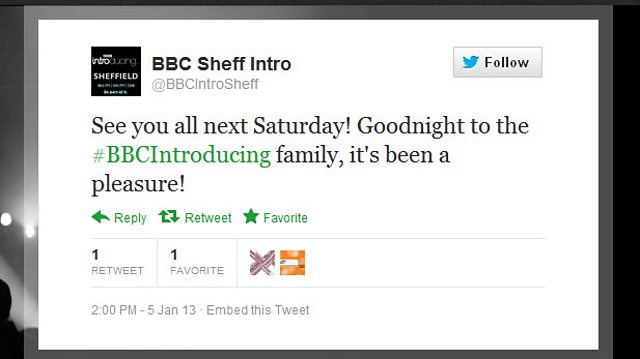 You can get a terrific taster of our local shows through our BBC Introducing Picks for 2013 free download*. Our local shows have selected the artists they expect to make waves in the coming year and you can now listen to all of them at your leisure.