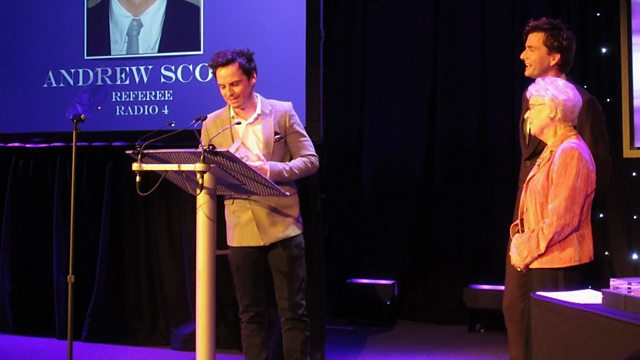 Andrew Scott, David Tennant and June Whitfield at the 2012 Awards
Following the success of the inaugural Audio Drama Awards last year they're returning to celebrate the amazing talent in this area of radio production. The awards recognise the achievements of actors, writers, producers, sound designers, and others working in the genre.
Last year there were over 150 entries and the winners included David Tennant for Best Actor, Katie Hims for Best Audio Drama, Andrew Scott for the Best Supporting Actor and writer Hugh Hughes for Best Scripted Comedy Drama.
Short-listed entries will be announced on 7 January 2013 and the winners revealed at a ceremony to be held on 27 January 2013 in the Radio Theatre at BBC Broadcasting House, London.
The closing date for submissions will be midnight on 13th October 2012.
Paul Murphy is the editor of the Radio blog