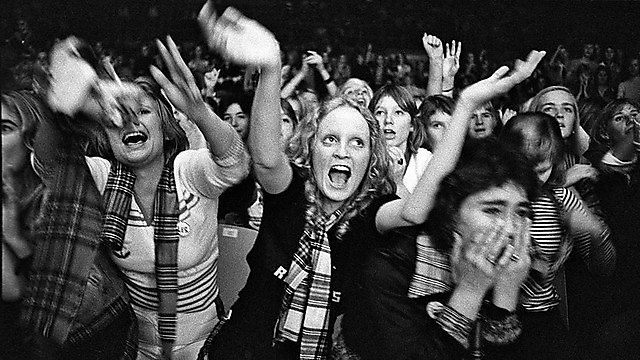 Teen Heartthrobs: From Valentino to Harry Styles
The People's Songs starts in the New Year on 2 January. It's a 50-part series will tell the story of modern Britain through 50 records that have helped define British culture. The image is from the episode on Pop Heartthrobs.
The series is organised by themes and the producers would like listeners to contribute their memories, stories and comments to be used in the series and on the website. You can see the themes (and the first 40 records) for the programmes on the People's Songs website. The last ten will be revealed in the New Year.
In this clip presenter Stuart Maconie previews episode 24 on the rise of package holidays and the music of the time:
How the arrival of affordable foreign holidays introduced the British public to new tastes
And in this clip from the first episode June, 81 from Liverpool, reminisces about the popular request show Forces Favourites, which gave a special meaning to songs chosen by the listeners during World War Two:
June recalls a wartime request show. Joan & Frank talk about women working for the troops.
Paul Murphy is senior producer, Audio and Music Interactive