Fundraising in a 10 point tip list
In these straitened times, there is more focus on raising money for work, whether from sponsors, trusts and foundations, individuals or public bodies such as the Arts Council or Local Authorities. We asked Julia Payne, who has nearly 20 years fundraising experience and worked with us to develop our first funding schemes, for her top 10 fundraising tips. Here's what she said: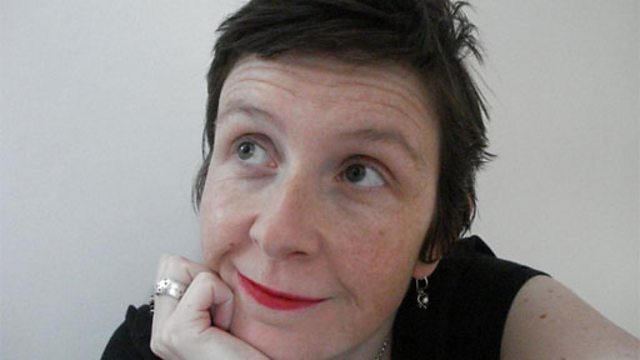 Picture of Julia from the hub
1. Research, research, research. Research is the key to successful fundraising. Target the right funders, and know your stuff before you pick up the phone or write an email and you'll be better prepared for success. Head for www.trustfunding.org.uk or www.grantnet.com  to find out what funders are interested in your work, when and how they give grants and how much.

2. It's all about relationships. The higher your profile and the more you are known by funders and your peers, the more likely your chances of success. Try and get face to face contact with funders and sponsors wherever possible, by going to networking events for instance.

3. Be realistic about your fundraising targets. Only 1 in 20 applications to trusts and foundations are successful, so make sure your application to success ratio is appropriate. Even with all the experience we have at the hub, on average we assume a 1 in 5-10 success rate, and if we beat that it's a bonus.

4. Make sure your project is eligible. Check it against funder criteria, and that it's consistent with what the funders you're targeting are interested in. Up to 60% of applications are rejected because the 'fit' isn't right or they don't meet eligibility criteria. If you're not sure the fit is 100%, don't even go there; it's a waste of time – for you and them. Ask yourself 'Where's the connection with what they're interested in? How and where do my values and aims fit with that of the funders? Then explain it clearly, so they'll understand this too.

5. Never send a generic application to a funder. Tailor each application to relate it as much as possible to the funder's aims and objectives. If you're not filling in a form, ensure your proposal includes:

-a profile of your organisation/your biography
-project summary & timetable
-details about how you'll manage the project, and any relevant experience
-balanced budget, and outline of where other income is coming from
-who will benefit from the project
-how the fit with funder's priorities
-how you will evaluate your success

6. Think of your application as a story. Grab the assessor with a strong opening, give them the meat they need in the middle and end with a finish that will leave them wanting more. If it doesn't make sense to you it will not make sense to them so ensure there is a through-line and that you've kept it simple and accurate.

7. Ask yourself 'so what?' As yourself is it clear what would be lost if your project didn't happen? Does the application really explain why your work is important, why the funder must fund it? Make your case impossible as you can for them to turn you down.

8. Edit it. Come back to it fresh and from the funder's point of view. Ask a friend to read it and to tell you what they 'hear'. Generally speaking, I go through 3 or 4 drafts before an application is finished. 
 
9. Budget carefully. Make sure the numbers add up. Sounds obvious, but you'd be surprised how many applications are rejected because the numbers don't make sense or add up. I've worked for and advised a good few funding organisations, and know how important it is that a funder feels confident you will spend their money wisely. An unbalanced budget does not inspire confidence.
 
10. Not all types of fundraising are right for every type of situation or organisation so choose carefully which types you prioritise. Make sure you are making the right choices, and spending your fundraising time wisely. Back to that research I talked about again...
That's it! You'll win some, you'll no doubt lose some but enjoy the journey, don't take the 'no, not this times' personally (even the most experienced fundraisers get rejected) and learn from your experiences. Ask for feedback when you get a no and celebrate when the answer is a yes!

-

Julia is Director of the hub, a music development practice which delivers its own creative projects and professional development programmes, as well as providing consultancy, research and training services for other organisations.
www.thehubuk.com
@juliaatthehub