Meet the Winners: Wonderbrass
Internationally acclaimed 25 piece Soul and Funk, band Wonderbrass have used their Community Music grant towards a commission, expanding their highly eclectic repertoire. The grant allowed three new pieces to be showcased at Wonderbrass' Summer Party back in June, but what else do these party people get up to?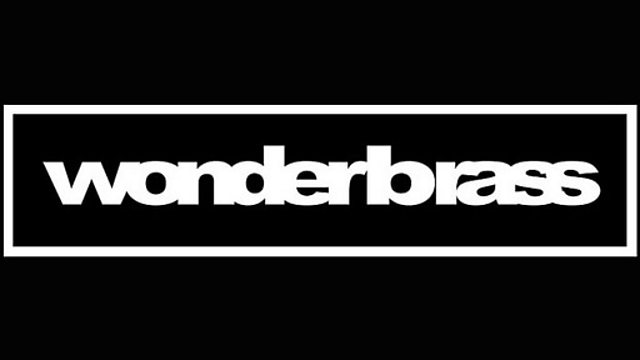 1. Who are Wonderbrass?

Wonderbrass are a 25+ strong 'explosion of sound' from Cardiff, bringing a mixture of New Orleans jazz, ska, funk and fun to audiences nationwide. The band are led by multi-instrumentalist and composer Rob Smith and top drummer Mark O'Connor and provides an inclusive, creative and dynamic approach to making music that inspires both the musicians and audiences alike; embracing a wide variety of styles and performing in venues of every size all over the country. From the contemporary hip-hop and funk updates, the groovy township beat of Abdullah Ibrahim and even the coeval pop of Lady Gaga and Madonna!

2. How will the BBC Performing Art Fund Community Music grant help the group?

This grant means that we can continue to broaden our repertoire and advance our collective and individual musical abilities, experiencing new musical styles with a variety of professionals. We actually get to learn from and play with some of the best names in music and that's just an incredible experience; it means we're trying things we'd never have even thought about before and branching out into areas of music that are totally new and exciting.

3. Tell us about the best day Wonderbrass has had to date?

We've had so, so many memorable days with Wonderbrass – from performing with Jason Yarde as part of the 2012 Cultural Olympiad and playing alongside some of the biggest names in brass at the 2012 Durham Brass Festival to working with Claude Deppa, Paula Gardiner and King Django, learning to play different styles of music. Learning and sharing new music and engaging with an audience who are really into it is what Wonderbrass is all about, really. But playing specially commissioned new pieces with Capetown based community group Amampondo on a hot August evening in Brecon in 2006 has to be a memorable cross-cultural meeting of groups with similar aims, and so is probably most people's favourite.

4. What was the best reaction from the group when they found out about winning the BBC PAF grant?

Everyone was pretty thrilled when the news was announced – lots of jumping and cheering all round really – everyone was really excited to see what we'd get to do!

5. Give us 3 words that describe a performance by Wonderbrass

Exciting; Adventurous; Engaging

Visit Wonderbrass' website for more information on the group itself as well as how the commission was received at that Summer Party or say hello boyos @wonderbrass

-

Meet the Winners is a feature introducing you to some of the groups and individuals who have recently received a grant from the BBC Performing Arts Fund. We get to hear about so many fantastic projects and people who are keeping the performing arts alive in the UK, that we thought you should know about them too.