Corali Dance: Bethan's experience
Corali Dance Company - one of our Community Dance Scheme winners - put the funding they had won in 2011 towards a stimulating opportunity for some of its dancers. Members of their Company were able to undertake an intensive personal development workshop with a host of professional performing artists.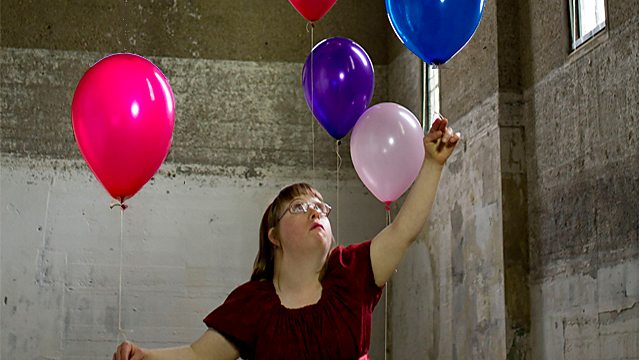 Photographer - Samuel Dore
Bethan Kendrick, one of the company dancers who participated in the project, shares her story:

"For the workshop we worked with Luke Pell. He was from Candoco Dance Company and the workshop was based on photographs. It was interesting and I enjoyed it. We had to close our eyes to think about our dreams and we had to say how it felt inside yourself. Then we had to hold something and say what it feels like. Then we looked at photographs and described our photos and we had to use different journeys to describe our stories and by travelling from one side of the room to the other. We had to use torches with our journey to describe our story.

For the next workshop we worked with a choreographer called Rosemary Butcher and it was based on printing your bodies into the floor. It was interesting and it was good. We lied down on the floor thinking about how you roll, and rolled back into place. We then printed our body into the floor using different levels and also by connecting with another person. Then we did drawings. We had to draw the view from our own bedroom windows and we used it in the space and did improvisations. We used different journeys.

For the clowning workshop we worked with Jaya and the workshop was based on clowning ideas. It was very interesting and very funny. We walked around when using our voices and we used different activities like using hula hoops and buckets and we had to wear red noses - that was funny.

In another workshop, we worked with Daniel Weaver and the workshop was based on music and he likes music and it was good. I enjoyed it. We warmed up our voices and played a game of Chinese whispers and then we looked at different sounds and we looked at different technology objects and we listened to them and then we started to improvise with the objects, it was good.

I liked working with Samuel Dore the filmmaker, he is brilliant. I liked being on camera and I thought it was good. The lighting was nice and it helped me focus a lot. I liked working with Samuel, he is very good at filming and he is fantastic.

I found filming interesting and it was good. I felt happy and confident. I enjoyed filming - it was a great experience for me. I thought filming was brilliant. And I am glad I did it. Filming was a great success and it was fantastic."