Five Reasons why we love Community Theatre
With the deadline of the Community Theatre scheme approaching, our year of Theatre is in full swing. Here at BBC PAF HQ we want to celebrate this wonderful sector so we asked community theatre enthusiast, Hollie Wimpenny, to share a little list of what makes it so great.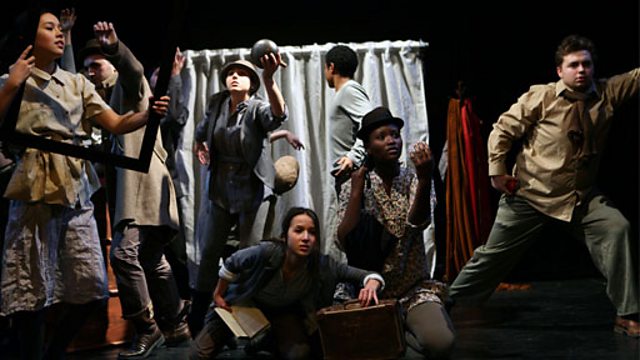 1. Building Communities
Getting involved in a community theatre project is a great way to meet new people and feel a part of your local community. The theatre process offers a fantastic platform for people to develop meaningful relationships, creating an opportunity for a network of lasting friends.

2. Personal Development
There are many ways in which a community theatre project can help develop participant's self-confidence and self-esteem. Standing on stage and performing in front of people can be daunting and it's not easy. However in a safe environment of a theatre workshop or rehearsal, where everyone in the room feels just as awkward, embarrassment can soon disappear. Over a period of time confidence can then start to grow, as performing becomes easier and enjoyable. These are communication skills which can be transferable to peoples' daily lives.

3. Boost your local economy (and spirit!)
Just in case you weren't aware, times are tough financially and finding low budget activities to do & see can be a real challenge. Not only do community performance groups provide very affordable entertainment, but becoming a member could take your mind away from your recession blues. Put your money back into your community and enjoy a bit of culture at the same time. What's not to love?

4. Learn New Skills 
Theatre doesn't have to mean acting! There are a host of ways in which people could learn different skills when working on a theatre project. Whether it's backstage, lighting, costume design or front of house, they are just as important and just as enjoyable, which leads to the final point: 

5. It's Fun!
It really is!

-
The Community Theatre scheme is open for applications till the 16th September 2013. Head over to the grant page for more information and to read the terms and conditions.