The Community Theatre scheme - a Trustees perspective
The year of Theatre is truly in full swing now with the launch of the Community Theatre scheme. Jacqueline McKay, a BBC Performing Arts Fund Trustee, has given us her thoughts about the scheme and the wider context of community activity.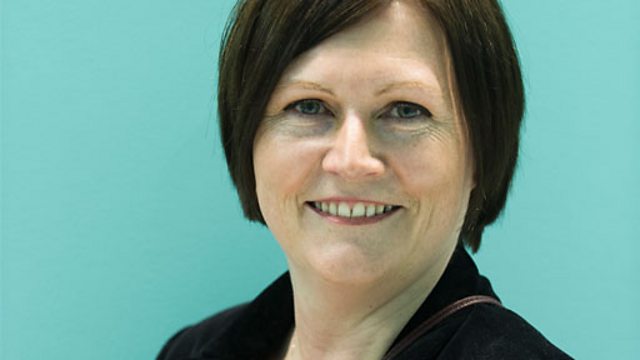 This year the BBC Performing Arts Fund will focus on supporting individuals and community groups develop their talents and ambitions through Theatre.  The launch of the community theatre scheme follows on from a highly successful year that supported individuals and community groups develop and nurture their skills and talents in all kinds of musical activity.  In 2013, we want to support ambitious interventions for community theatre groups and community based drama projects that will capture the spirit of, and excitement around, programmes like The Voice.

We all get a buzz when we see community groups and their participants discover their talents through taking part in the performing arts.  I'm sure, like me, you will have your own experiences of seeing individuals and groups transform before your eyes as a result of taking part in inspirational arts experiences.

The BBC Performing Arts Fund want to support and enhance the theatre based opportunities that currently exist for communities across the UK.  We want to help already established community theatre groups take that important next step to develop and build on their existing programme, experiences and skills. We want the grant to help groups realise shared ambitions, increase participation in community theatre, and extend the platforms that they currently work in.

Groups may want to work with a writer, dramaturg, director, local theatre, arts centre, collaborate with a professional theatre company, to help them take their work to the next level.  If your group would really benefit from some extra support to showcase work, to build on existing skills and programmes, attract new audiences or hard to reach groups within the community, this could be the scheme for you.

We understand how important community arts are. We know that taking part in the performing arts for all ages - from cradle to grave - can make a significant difference to how we feel about ourselves, and how we feel about our communities. Sometimes, this is where talent can make its first appearance.

The Fund looks forward to supporting communities enjoy and thrive as part of a strong UK community arts scene.  Please find out more and if you think that your group will benefit go ahead and apply!

Good Luck!
-
Terms and Conditions, FAQs and the application form can be found on the Community Theatre grants page. The deadline for applications is 5pm, Monday 16th September 2013.
Jacqueline is Chief Executive at Horsecross Arts, Perth Theatre and Perth Concert Hall, and is responsible for the artistic and strategic vision of the organisation. She is a committed creative programmer and producer. She has a breadth of experience in leadership roles supporting organisations, artists and communities.