Why your organisation should apply to the Theatre Fellowship scheme
The BBC Performing Arts Fund's first scheme of 2013, Theatre Fellowships, has now been launched.  We asked our Trustee Fearghus Ó Conchúir to share his thoughts on how and why theatre organisations should get involved.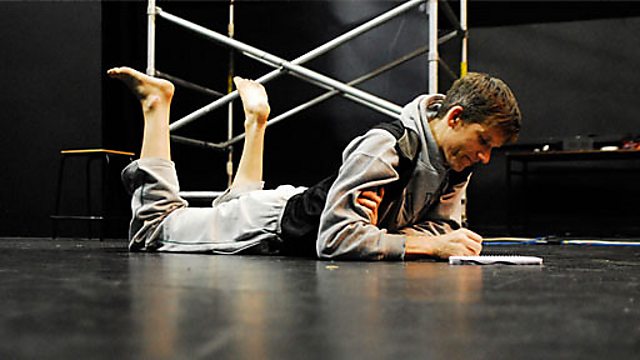 What excites you about the
Theatre Fellowship
scheme and why do you think organisations should engage in the grant?

Having seen the impact that the Dance and Music Fellowships have had on talented individuals and on the organisations with whom they've worked, I'm looking forward to seeing how the Theatre Fellowships will provide opportunities for exciting new talent in theatre to develop skills, share their ideas and build strong links with innovative organisations.
The Fellowships are valuable because they are tailored to the individual.  Because the funds go to an organisation, it means that the individual has a professional support system to help them.  As a choreographer, I know that getting those openings and building your professional network is essential for anyone who wants to flourish in the theatre sector.
What types of organisations can apply?


Theatre organisations of all kinds can apply - production companies, venues, festivals.  But it does have to be an organisation rather than an individual.  The organisation gets the award to host the individual.  That way the emerging talent gets plugged in to, learns about and benefits from the existing structures straight away.
Do you have any suggestions on how an organisation can find their fellow?


I'm sure there are plenty of theatre organisations that feel that they already have a pool of new talent connected to them but I'd suggest that the Fellowships are an opportunity to look beyond the usual suspects.
This is a chance for organisations to find new talent.  So I'd suggest that organisations have an open recruitment process to identify appropriate candidates and make sure it's advertised widely.  Even if the organisation isn't successful in getting a Theatre Fellowship, it should have found some exciting new talent with which to work - and that's good for everyone.
Who is the right candidate for a Fellowship? Or what should organisations be looking for in a suitable Fellow?

Organisations should be looking for people at the beginning of their career in theatre, people who have ideas, ability, talent and a willingness to work hard.  It takes talent and hard-work to thrive in theatre but it also takes an opportunity to shine and I'd encourage organisations to look beyond their usual networks to find people who might be doing things in a different way, with a different perspective.  There's an opportunity through the Fellowship to find people who will shape what Theatre will look like in the future (and that mightn't be the same as what's going on now).  So it will take organisations to be imaginative and risk-taking too to identify the best candidates for this opportunity.
How do you think the wider sector could benefit from the scheme?

The sector benefits from having new talent feed in to it. The financial challenges for people trying to make it in theatre means that there's a danger of losing talent because of financial constraints. The BBC PAF Fellowship can provide an opportunity for anyone regardless of their background and income, so long as they have talent and an organisation that's willing to host them. There's also the opportunity for people with fresh ideas to receive the encouragement and mentoring that will help their ideas to develop.  I'm looking forward to seeing what the theatre sector gains from developing potential like that.
In your career, have you ever had the opportunity to be mentored? What does this kind of experience bring to an emerging talent?


It wasn't a formal mentor relationship, but I learned a great deal from the choreographer Kim Brandstrup, who has choreographed a number of works for the Royal Ballet.  I joined his Arc Dance Company as a dancer soon after I graduated but it was when I became his assistant that I really started to understand how he saw choreography, how he put things together and how he drew on what he'd learned from his own mentors.  He helped me understand the history and evolution of dance and to see my place in that history.  He was a generous mentor and gave me and others opportunities to develop our own choreography.  I benefited a lot from listening to his ideas and from seeing how he worked with dancers to make movement and then shaped that movement into choreography.  I still refer to what I learned from him 15 years later.
-
Terms and Conditions, FAQs and the application form can be found on the
Theatre Fellowships grants page
. The deadline for applications is 22nd July.
Fearghus is an independent choreographer and dance artist whose film and live performances, seen in Europe, the US and China, investigates the relationship between individuals and determining structures. He is also Dance Curator at Firkin Crane, Cork. Fearghus was the first Ireland Fellow on the Clore Leadership Programme and continues to contribute to the programme as a facilitator, coach and speaker.
Follow Fearghus on Twitter: @FollowFearghus and visit his website.