Week two on The People's Songs brought massive response from listeners to the unique format which uses your memories and first-person narratives to revisit specific moments from our recent history.
The second episode looked at the cold war and the songs such as Frankie Goes To Hollywood's Two Tribes which were the soundtrack to those dark days.
Looking through the many responses on Twitter it's obvious the programme brought back some chilling memories of those politically turbulent times, as well as informing those who were too young to remember the events:


If you heard the show you may be interested to see this photo of one of the main contributors: ex-submarine commander, Admiral Roger Lane-Notts. Here he is in full dress uniform, in his own words: 'at the height of the cold war in 1984'.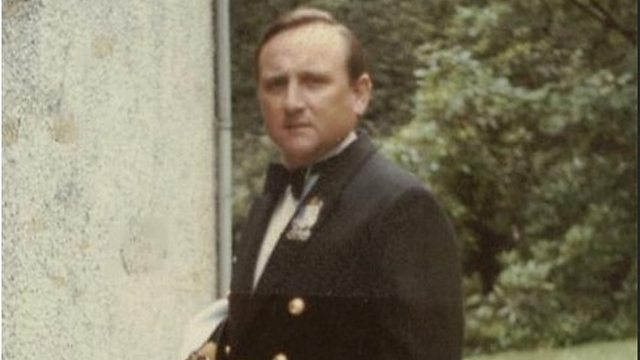 Ex-submarine Commander, Admiral Lane-Nott
What was fascinating was hearing that the nuclear submarine crews kept themselves entertained by listening to The Beatles' White Album and Elton John's Funeral For A Friend!
Don't forget, if you have pictures, memories and stories, even for episodes already broadcast, we'd love to hear from you. There are 48 weeks to go so there's plenty of time yet!
And on that note, don't miss our next episode in which Stuart introduces an obscure little combo from the North West…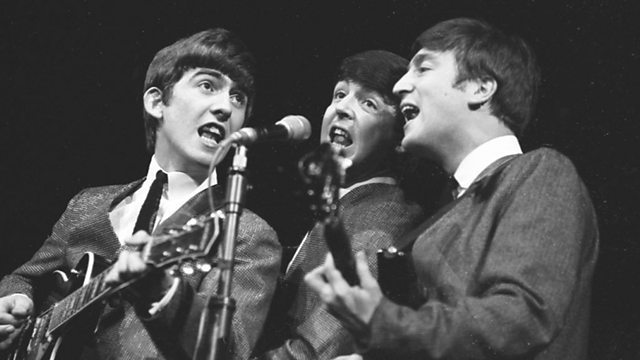 The Beatles in 1963
Yes, episode three looks at the real start of the 'swinging sixties': 1963. This was the year that saw the Profumo Affair, the Great Train Robbery as well as the opening of both the National Theatre and the Dartford Tunnel. It also saw 'She Loves You' reach 'the toppermost of the poppermost', to paraphrase the Fab Four themselves.
We hope you can join us for a show packed with memories of early Beatlemania in the year when we, supposedly, 'never had it so good'. Did we?