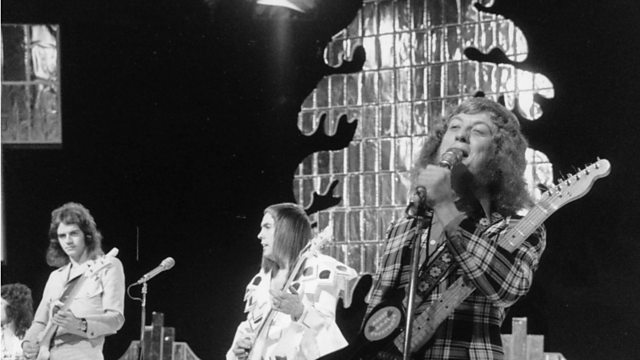 Slade at Xmas
Are you hanging up your stocking on the wall?
Well, no… not yet (we hope), but all the signs are here: the adverts with fake snow (when did it EVER snow on Xmas day, unless you live in the Highlands?); the shop windows and high streets stuffed with festive ornaments; and it can only be a matter of time before one of our presenters cranks up the Yuletide hits.
But here at The People's Songs, as we approach our final month on the air, are preparing for episode number 50, which, as you know, will be about Christmas! And, as the entire series has been about you, the listener, we still welcome your memories and your thoughts on how December  25th was enhanced, enlivened or just plain ruined by pop music.
From the family ritual of watching the Top Of The Pops Xmas Special (always a disappointment as it nearly always consisted of number ones from the preceding year: never a guarantee of quality) to the endless soundtrack of cheesy yet heartwarming hits, from Slade, Wizzard, Wham! or Shaking Stevens to the jazzy jive of Chris Rea's 'Driving Home For Christmas' or Greg Lake's prog-tinged 'I Believe In Father Christmas'. In fact, if you think about it, just about every genre or act that has featured in the series has eventually succumbed to the idea of a 'Xmas hit'.
So don your Santa hats, and send us your festive memories… You know
how to get in touch
. After all, Iiiiiit's Chriiiiiiistmaaaaassss!