A year ago, almost to the day, I sat in a kitchen in a rented cottage in the Lake District and waited, eagerly but with a bottom note of trepidation, to the first in a series that had occupied my time (and several other people's) for the best part of the preceding year. Late in 2011, Bob Shennan, the controller of Radio 2, asked me to write and present a history of pop. With what some might call chutzpah and others might term cheek, I asked if I could do something quite different; a social history of Britain since the second world war told through pop singles and, crucially, the voices, memories and opinions of the people who bought, lived with, loved (or maybe even loathed) them. No experts, no critics. A People's pop history which came to be called The People's Songs.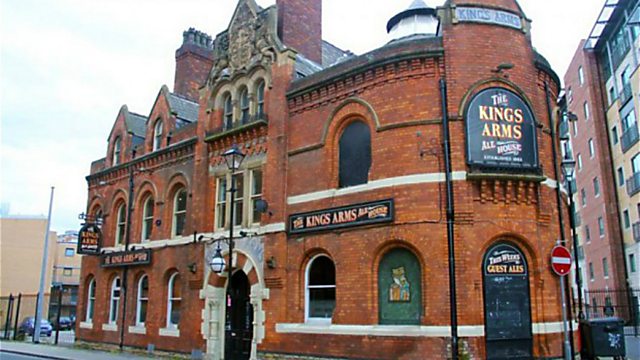 King's Arms Salford
In the autumn of 2012, myself and producers Ian Callaghan and Lorna Skingley sat down in the Kings Arms in Salford (above - now run by Paul Heaton) and drew up a long list of the kinds of songs and topics we wanted to include. I was adamant that this shouldn't be the same canonical list of revered classics that gets trotted out in every broadsheet and magazine listathon. I wanted this to be a series that would place equal value on Y Viva Espana (the British go on holiday to Spain) or My Boy Lollipop (the sound of the commonwealth coming to Britain post Windrush) or Goth or Northern Soul or Heavy Metal as any of the critically sanctioned sacred cows.
As soon as we began to tell people of our intentions, we struck a chord. Just short of 200 people were interviewed, from nuclear submarine commanders to Greenham Common protestors and the result is, I think, a brilliant mosaic of music, analysis, reportage and testimonies spanning 50 hours and as many years of British Life.
In that kitchen in North Cumbria, a year ago I heard the first show go out – Vera Lynn, We'll Meet Again and the Second World War – and felt both elated and a little drained. I thought that we had done a brilliant job. But I also knew we had 49 more to go and the thought was as daunting as it was challenging and exhilarating.
And now we have. The People's Songs is over. And I am as proud of it as it is possible to be, and grateful to everyone who made it happen.