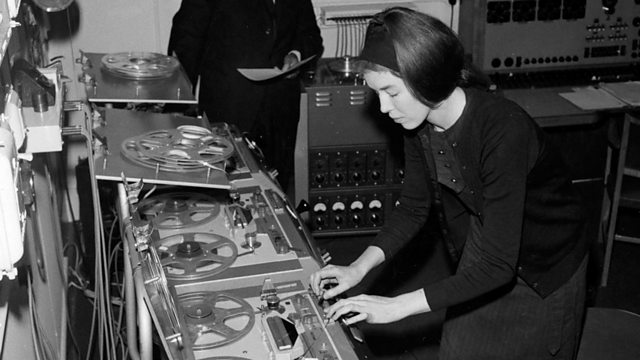 Delia Derbyshire
When that bright spark
Thomas Alva Edison
invented the phonograph in 1877, the last use in he had in mind for it was music. He thought it would be used for speeches and such and to replace the business letter. That's the way technology works; the business heads who promoted the mobile phone actually sniggered at the SMS messaging function, wondering what possible appeal that could have. Until teenagers picked up on it and the culture of texting was born
Little did Edison know that the phonograph would have no effect on secretarial work but would actually usher in an entirely new art form. And in truth, the story of pop music is as much about technology as it is about Terpsichore (She's the Greek muse of music and dancing, you're going to have to keep up, you know). Of course, before Edison's invention, music only existed in the now, in the moment it was actually being performed and each performance was idiosyncratic and unique. Technology took that moment and sealed it in perpetuity (or however long a CD or cassette lasts or one's memory lasts).
Technology brings out the grump in some. Whether it's Neil Young's refusal to countenance the release of some of his albums on CD or when he's whinging about iTunes spelling the death of the album. But there has never been a golden age of pure music. Pop culture has always been shaped by technology. The rock album – whose death is so bemoaned by traditionalists – is actually a newcomer. Before The Beatles' Please Please Me, the EP and single was the dominant rock artefact. I have no problem with that becoming the case again.
The Arctic Monkeys are as northern as mushy peas and as traditional a rock band as you could wish for. But they made their name through the lightning fast connections and bush telegraph of the internet. Music thrives because of technology. Pining for the golden age of the CD is a little ridiculous and after all, an acoustic guitar is a machine too, whatever Neil Young thinks.