Yorkshire at risk from renewed flooding
Heavy rainfall in the next 30 hours could lead to yet more flooding across parts of Yorkshire. Current indications suggest some Pennine catchments of North & West Yorkshire could be most at risk.
The very active weather system which I wrote about here on Friday and is currently affecting much of our region could produce 50-75mm in total in some parts of Yorkshire - with around 100mm possible in one or two exposed Pennine spots, see diagram below.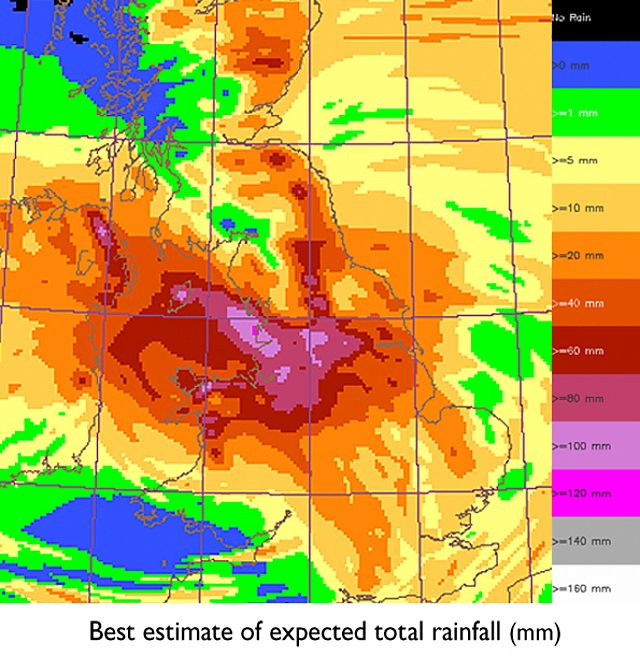 There are several reasons why such high rainfall totals are expected.
Firstly, some of the air is of tropical origin, having been drawn from ex-hurricane Nadine as it formed late last week; secondly, the weather front bringing the rain will become slow moving across the North of England, leading to a long period of rainfall; thirdly, air is being pushed up over the Pennines by a strong Northeasterly wind at first, enhancing rainfall, hence some of the largest totals will be across the eastern upslopes of the hills.
With the water table and soil moisture levels higher than average especially in western areas following the wet spring and summer, which you can read more about here, flooding is a distinct possibility as we head through tonight and tomorrow, as the region's rivers take the strain once again.
Folow me on twitter @Hudsonweather