Wet end to September raises autumn flooding concerns
The second half of September look set to be dominated by low pressure, with little chance of a prolonged dry settled spell of weather.
All computer weather models are indicating that temperatures are likely to be below normal, with rain expected at times across the UK - although there will be some dry, bright days especially in the south and east at first.
Heavy rain on wednesday led the River Aire to burst its banks into the flood plain near Skipton, shown in the picture below.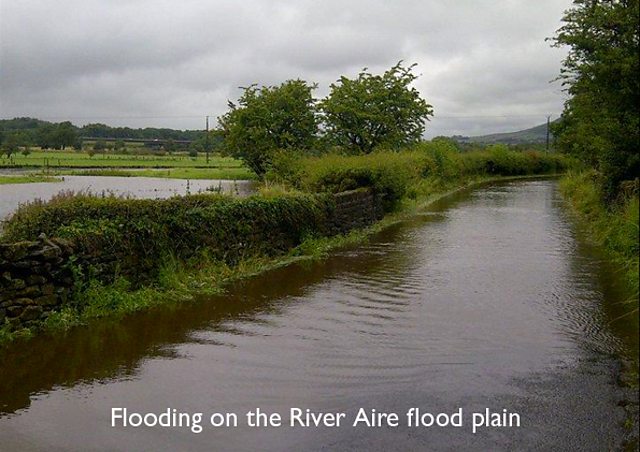 This highlights the fact that the water table remains high, following the wettest April on record, and the wettest summer in 100 years.
Since March, there hasn't been a prolonged spell of dry weather which would naturally allow the land to dry out and the water table to fall, and should the traditionally wet months of October and November materialise, then a renewed risk of flooding is a distinct possibility.
The floods of autumn 2000 were unprecedented in their scale and severity, and such was the volume of rainfall that fell, that it became the wettest autumn in the Central England data set which goes back to 1766.
But the flooding was made far worse because there were no spells of settled, dry weather in any of the previous months.
April 2000 was the wettest on record and June 2000 was also very wet, with the River Ouse rising to its highest ever June level, as parts of the region experienced flooding.
But crucially July and August 2000 - the warmest two months of the year, when evaporation rates are at their highest - whilst not classed as a washout, saw no period of prolonged dry weather over a period of weeks which would have allowed the land to dry out.
So in 2000, far less rainfall in October of that year would have caused some flooding, because the land was already so wet.
We can only hope that whilst the rest of September is likely to see more rainfall, the rest of autumn shows some improvement, or further flooding may become a reality.
Follow me on twitter @Hudsonweather