Global temperature update
Global temperatures in August were 0.34C above the 30 year running average, according to the UAH satellite measure, showing a small increase on the previous month, shown below.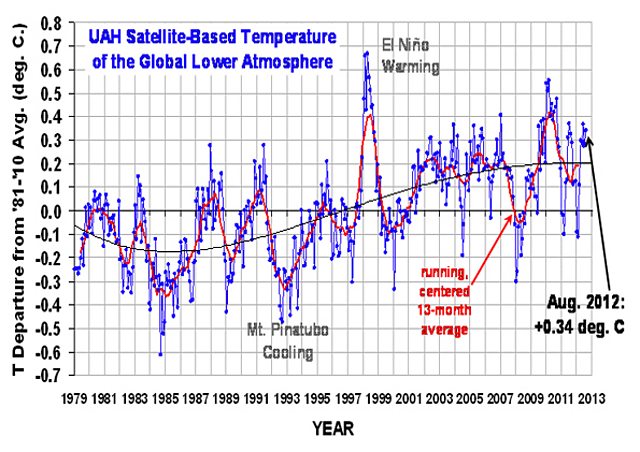 It's the 3rd warmest August in this particular satellite data set which began in 1979.
Using the more standard 1961-1990 average used by the World Meteorological Organisation, global temperatures were approximately 0.593C above average.
The recovery in global temperatures since the turn of the year has in part been due to a rise in sea surface temperatures in the equatorial Pacific, as 'La Nina' conditions faded, shown below.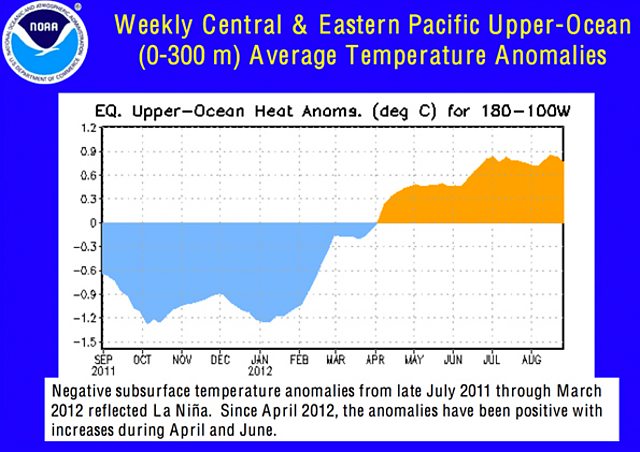 Most computer predictions expect positive sea surface temperature anomalies in this part of the world to persist into next year, with weak El Nino conditions becoming established.
Follow me on twitter @Hudsonweather