I joined the BBC Outreach & Corporate Responsibility department just before Christmas and the first project I've been working on is the Community Doorway Programme. Everything the team does is about connecting the BBC with audiences - particularly those we might find harder to reach otherwise – and the Community Doorway Programme is a great example of this.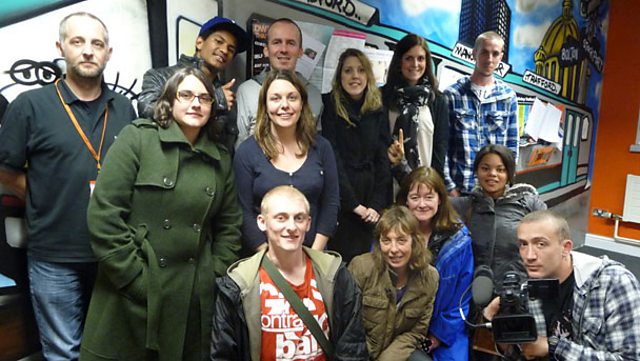 The Fairbridge Salford team pose for the camera.
It's a new scheme where charities and community organisations can send us their ideas for one-off projects we can deliver together. We'll be sharing the wide-ranging skills of staff from across the BBC to add benefit to the work of organisations in our community on innovative and exciting projects – especially those working with 16-24 year olds and/or groups that are considered to be disadvantaged or socially excluded. You can read more information in my post on the About the BBC blog.
A skills sharing workshop.
The doorway is always open and organisations can apply at any time but we'll be assessing the applications in four rounds – and the first round closes next week on 31st January! I'm looking forward to reading through the applications and working out where we can really make a difference. We'll be prioritising applications from Hammersmith & Fulham, Westminster, Salford and Greater Manchester as these are the areas where a lot of BBC staff work every day. All application information is on our website, including the application form itself.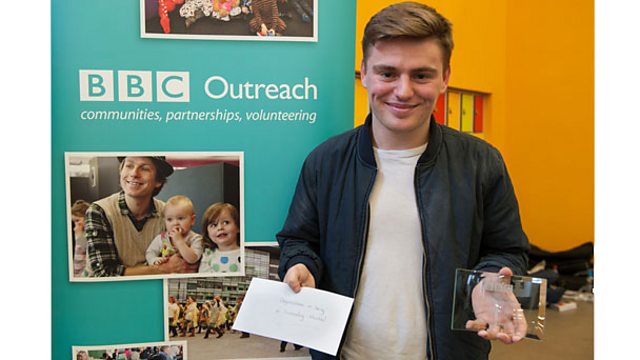 Project participant receiving an award at BBC Outreach & Corporate Responsibility event.
* BBC Outreach & Corporate Responsibility connects the BBC with audiences local to the sites where BBC staff work every day – specifically Salford, Greater Manchester and the two London boroughs of Hammersmith & Fulham and Westminster. The Community Doorway Programme is one of the ways we do this.