My name is Olivia and I am a sixth form student currently studying for my final year of A levels. I had the fantastic opportunity to take part in a work experience scheme run by BBC Outreach and was even lucky enough to work alongside their department!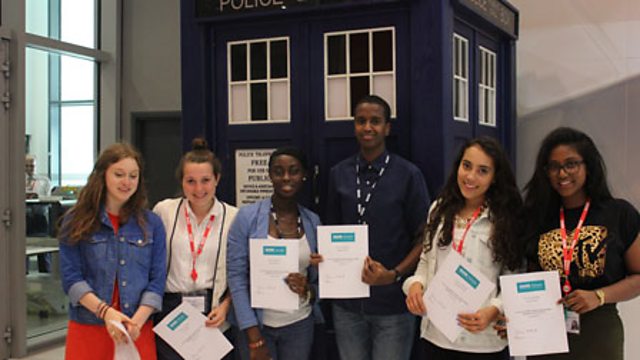 Mary, Olivia, Gia, Zak, Thea and Aaraa with their certificates in front of the TARDIS
Before receiving my placement on the scheme, I had no idea about the kind of career I wanted to pursue. I knew that I loved English and wanted to study it further at university, but as far as a career went, I was utterly clueless.
However, BBC Outreach provided me with a multitude of possibilities and opportunities that I would never have experienced if they hadn't offered me the work experience placement. For instance, on my first day I visited the Eastenders set. Now, as an avid Eastenders fan, this was an opportunity of a lifetime and I learned how to get into the industry and had a guided tour. I was then given the great responsibility of designing flyers and altering advertisements to suit various audiences using my view as a young person. I really felt that my voice was heard and valued by BBC Outreach and they provided me with the skills required to empathise with other people's perspectives as I had to tailor my writing to fit various audiences.
Finally, I joined a private tour of the News Room and even got to see a bit of the studio and the live news in action! I didn't realise how vibrant and exciting the news room was, nor did I realise the entire goings on in the News Room. That was just the first week!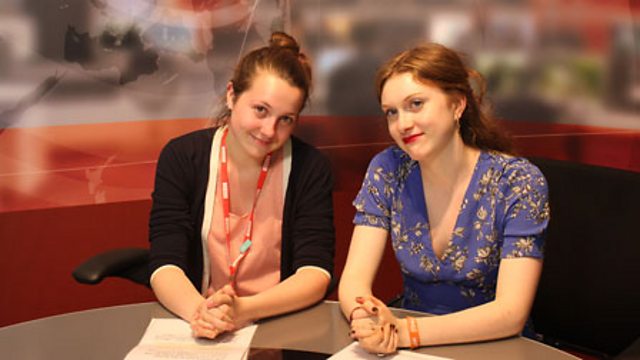 Olivia and Mary, a fellow trainee, testing their skills in the News Room
I also visited the Blue Room, where BBC staff can experience new technology.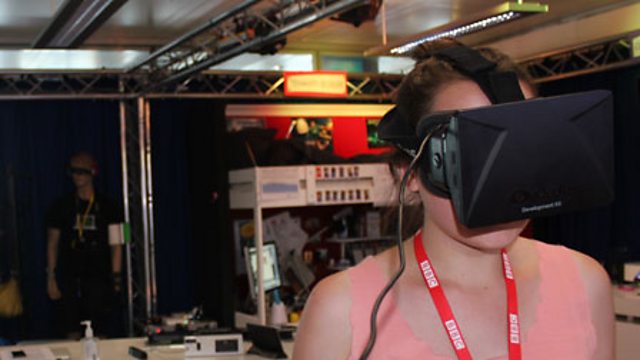 Olivia experiencing new technology during a visit to the Blue Room
My final week consisted of myself writing a blog and visiting the Radio 1 studio- you can imagine that my excitement was indescribable!
I didn't initially plan to apply for BBC Outreach for work experience, but once I understood their purpose and recognised the significance of the numerous schemes they run for different people, I soon realised that the possibilities Outreach offered were endless and the experience I would have was valuable. I truly could not have asked for a better, more informative or unique work experience. I've had a chance to experience everything in the BBC! The skills I've gained will help me in the world of work- I wouldn't hesitate to apply for any opportunities BBC Outreach offers in the future.
*Olivia took part in the BBC Outreach Summer Work Experience Scheme 2013, which placed 16 students in BBC departments in London, including Radio 1&1Xtra, Television, Worldwide and Technology.  The scheme was open to all students in Hammersmith & Fulham and Westminster - the two London boroughs where we have large staff sites - and aimed to open our doors to enthusiastic young people living in our local community.