*BBC Outreach & Corporate Responsibility recently hosted the Mirrors or Movers conference, which was organised by the Media CSR Forum. Christian, manager of the Media CSR Forum Secretariat, recounts the day.
What are the biggest social and environmental impacts of media on society? This is a puzzling question.
As is the case with most other industries, media companies have become better at reducing their direct impacts such as carbon emissions and waste production. On the other hand, the media sector is different from other industries in that it plays a key role in 'setting the tone' in society by informing, challenging and inspiring our views and ideas as citizens. Media content, in all its forms, touches the daily lives of almost every human being on the planet.
So, does this imply that media companies should actively seek to shape public debate, change behaviours and promote sustainable lifestyles as their contribution to social responsibility? No, some would say, media's role is to treat opposing views fairly and to reflect plurality, complexity and fine balances within society. Yes, others would say, exposing audiences to new and existing ideas has the potential to make the world a better place.
There is a simple question sitting right at the core of this debate: are media companies mirrors or movers? Does media content reflect the norms and behaviours already present in society or does it actively change who we are and how we see things?
On June 5th and 6th, BBC Outreach & Corporate Responsibility hosted the Media CSR Forum conference to explore this very topic, bringing together 30 major media companies and experts from across the world. The days were structured around three panel discussions, each focusing on a topical issue.
The Women and Media session saw presentations from Tracy Corrigan (Digital Editor, The Wall Street Journal), Harriet Minter (Editor, Women in Leadership, The Guardian) and Tami Hoffman (Interviews Editor, Sky News). The session highlighted that there are clear commercial advantages to strive for more diverse media organisations and output. Some of the reactions and views were captured here: 'Women and media' video.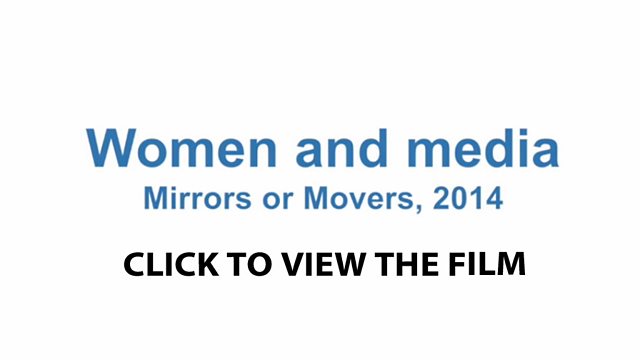 Women and media
The Environment and Media session featured presentations from John Vidal (Environmental Editor, The Guardian), Emily Shuckburgh (Head of Open Oceans, British Antarctic Survey) and Arlo Brady (Managing Director of Corporate, freuds). A key concern among the panellists was the perceived failure of media to convey what the future might look like without resorting to tales of doom and gloom. Some of the reactions and views were captured here: 'Environment and media' video.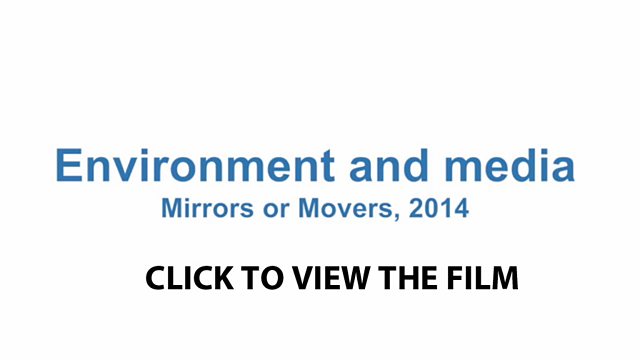 Environment and media
The Privacy and Media session included presentations from Javier Ruiz Diaz (Policy Director, Open Rights Group), Rachel Oldroyd (Deputy Editor, The Bureau of Investigative Journalism) and Matt Rogerson (Head of Public Policy, Guardian Media Group). This was by far the most exploratory discussion of the day, but there was consensus that perceptions of privacy are changing rapidly. Some of the reactions and views were captured here: 'Privacy and media' video.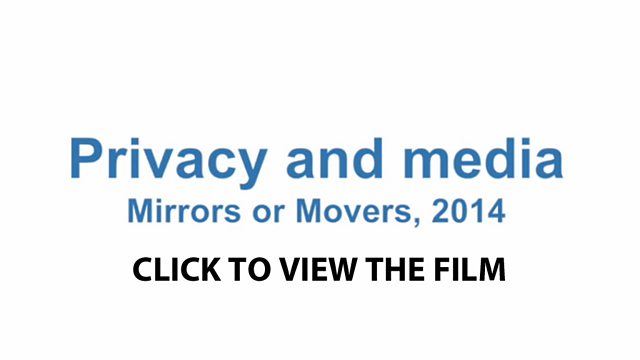 Privacy and media
In addition, the conference featured a practical session on measuring media impacts. Here, Caroline Nursey (Executive Director of BBC Media Action) shared insights on how impact measurement builds trust with donors and enables positive development outcomes. In 2013 alone, more than 60,000 people took part in BBC Media Action's research through quantitative surveys, qualitative focus group discussions, expert interviews or other research techniques. Following the Mirrors or Movers conference, Caroline wrote the following blog entry: Measuring the impact of the BBC's international charity.
It goes without saying that participants were extremely grateful to BBC Outreach & Corporate Responsibility for hosting the conference at the splendid Council Chamber at Old Broadcasting House.
* The Mirrors or Movers conference was hosted by BBC Outreach & Corporate Responsibility at Old Broadcasting House on June 5th-6th 2014. It was organised by the Media CSR Forum, a partnership between 24 major media companies, of which the BBC was a founding member. The Mirrors or Movers website contains further insights from the day, including the original report that started the discussion: Mirrors or Movers? Framing the debate about the impact of media content.
BBC Outreach & Corporate Responsibility leads on the BBC's corporate responsibility reporting and tells the story of the outreach work carried out across the organisation. You can read more about our work in this field and previous reports here.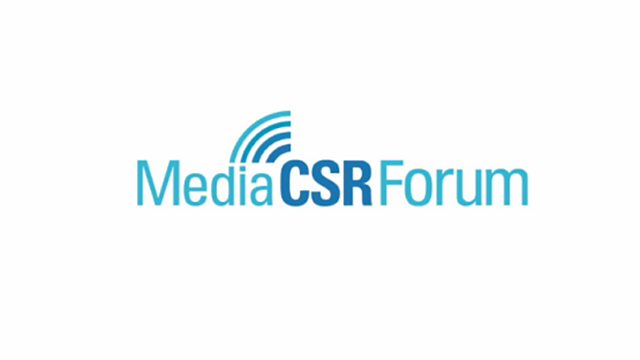 Media CSR Logo