#Smiths6Music - Pick the ulltimate Smiths playlist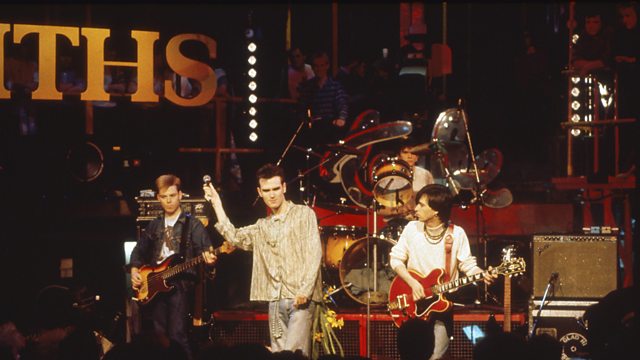 The Smiths
Thirty years ago on Monday
The Smiths
marked their arrival on the music scene with their debut release 'Hand in Glove' and have gone onto become one of the most loved alternative acts in the country.
Before their acromonious split, the Mancunians releaseed four albums and since then have released a host of solo projects and collaborations not to mention influencing tons of bands who formed in their wake. As such we thought why not ask you to pick the Ultimate Smiths Playlist this Sunday on Now Playing?
If you need some inspiration, listen to Liz Kershaw this Saturday on BBC 6 Music as she travels to Salford for a special show to celebrate the same anniversary, or use these pointers to get you in the right direction:
*Your favourite Smiths tracks, b-sides and rarieties
*Other iconic Manchester bands – from  Happy Mondays to Oasis
*Bands they've inspired, basically any British band with a guitar since 1983
*Any their solo work obviously Morrissey but how about Johnny Marr's side projects like Electronic?
*Or perhaps some other Rough Trade artists like The Libertines, Sufjan Stevens and Super Furry Animals
You choose the music so let us know what you want us to play by commenting on Facebook or here on the blog, Tweet #Smiths6Music, email us at nowplaying@bbc.co.uk or add a track onto our collaborative Spotify Playlist.