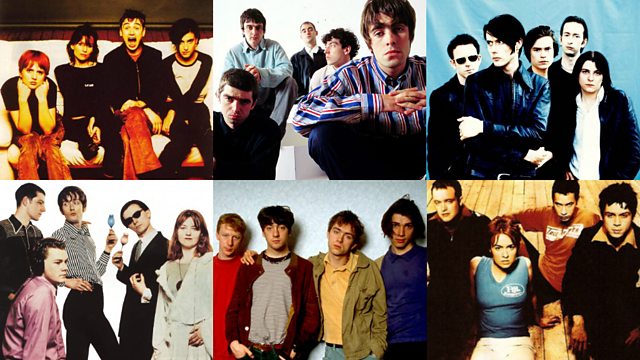 Britpop is 20 years old this month! (No, we can't believe it either). So we need you to help us to compile a fantastic Britpop themed playlist this Sunday, 6 April, 6-8pm.
But we're not asking for any old Britpop tunes. Oh no. Pay close attention:
As part of the BBC's celebrations Steve Lamacq is asking listeners to vote for 6 Music's Favourite Britpop Anthems from a list of 40.
The winner will be announced in Lammo's show next Friday 11 April.
SO…we want your suggestions for anthems you think are MISSING from the list. What do you reckon should have made the Top 40, but criminally hasn't? Check the list here.
What's not on the list for example? Anything else from Blur's Parklife apart from the title track and Boys and Girls OR what about tracks from Suede's 'Dog Man Star', for example. Just saying…
Send your suggestions and comments via the hashtag #BBCBritpop on Twitter as well as through our Now Playing Facebook page, email nowplaying@bbc.co.uk, or drag tracks onto our collaborative playlists on Spotify and Rdio.
Plus we'll be recreating Britpop's infamous chart battle between Blur's 'Country House' and Oasis' 'Roll With It' in our own Now Playing way. So get ready to take part...