#6Music2013 - Help pick the Ultimate 2013 Playlist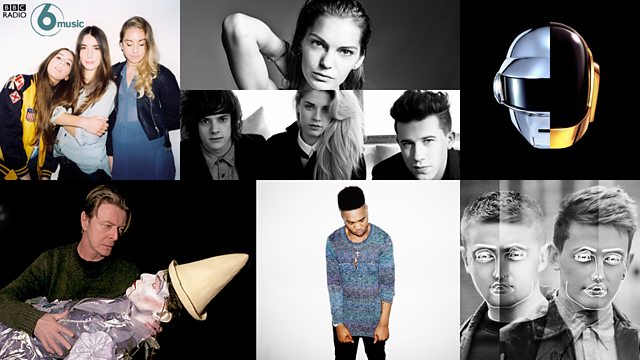 Now Playing Lists 2013/2014
2013 has been another brilliant year for us here at 6 Music… Be it Maida Vale sessions from (amongst others) Suede, Sir Paul McCartney and Pixies; our alternative Glastonbury coverage; Cerys winning Music Broadcaster of the Year at the Sonys; the fantastic sixth annual Wear Your Old Band T-Shirt to Work Day; or the upcoming Christmas Day special with Iggy Pop… (Move over Cerys!)
We could go on and on blowing our own trumpet, but really it's you who makes our station so fantastic and we want you to help us celebrate everything that's happened in the past 12-months by picking the Ultimate 2013 Playlist, which Tom Robinson will play out on Sunday from 6-8pm.
There's loads of stuff you could pick from including:
A session we had in the Hub or at Maida Vale which you loved listening to or were lucky enough to be at…Your favourite live music moment of the year - was it The Stones at Glastonbury (come on, it was wasn't it?!)?
Or perhaps discovering a new band in a BBC Introducing tent somewhere? A new act who has just grabbed you – Chvrches or London Grammar being the obvious examples…
But who else? Someone who made their comeback this year and showed why they are still great – David Bowie, perhaps?
Or simply pick your favourite track of 2013…

You're in control of the music so let us know what you want us to play by commenting on Facebook or here on the blog, tweet #6Music2013, email us at nowplaying@bbc.co.uk or add a track onto our collaborative Spotify playlist.
And remember to listen into the Ultimate 2013 Playlist from 6pm on Sunday.