#Morrissey6Music - help pick the Ultimate Morrissey Playlist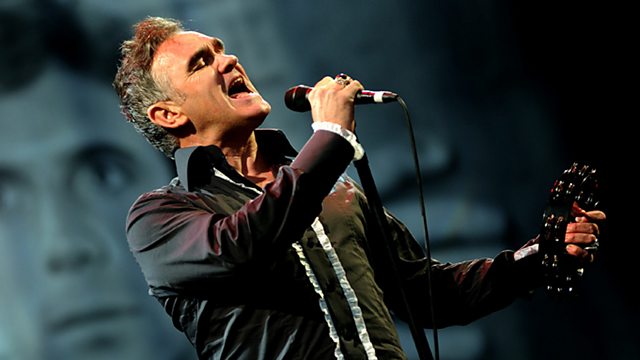 One of the most eagerly awaited autobiographies in music was – finally – released this week, and unsurprisingly Morrissey didn't hold back. Fans queued all night to get their hands on the book and as soon as some of its content got out it sparked a fury of online conversation.

So we thought on Now Playing we'd ask you to help us celebrate his music.

After rising to fame in the 1980s as the unmistakable lead man of The Smiths, he turned his hand to solo work and became an icon for a plethora of musicians and others who just wanted to be like him.

To give you a hand through the Lancastrian-born's 36-year career – here's some ideas for you:
And if you haven't got a copy of the book yet - listen to Peter Serafinowicz sing
the opening page
 and
page two here
.
You are in control of the music so let us know what you want us to play by commenting on
Facebook
or here on the blog, Tweet
#Morrissey6Music
, email us at nowplaying@bbc.co.uk or add a track onto our collaborative
Spotify playlist
 or
Rdio
playlists.