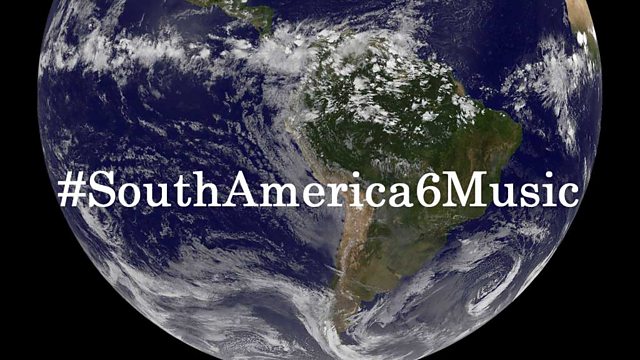 6 Music is gearing up for a series of shows and specials celebrating South America, so we at Now Playing thought, "let's make a South American inspired playlist". It was a no brainer at NP Towers.
So where do you even start with this when there are so many places to go? Well...
Artists from the continent like Choquibtown from Columbia, Caetano Veloso from Brazil, Susana Baca from Peru or the Uruguayan Jorge Drexler who won an Academy Award for his song " Al Otro Lado del Rio" from the movie, The Motorcycle Diaries.
Those influenced by South American music; Quantic, Beck, Thievery Cooperation, Manu Chao, Basement Jaxx, Cat Empire and Stevie Wonder…
Or any music that falls into the vast array of genres from Salsa to Tejano via Latin Ballad to Reggaeton. Also there is always Shakira…forever, wherever…etc*
Get your song suggestions and the all-important reason to us via Twitter with the hashtag #SouthAmerica6Music, post under here or the 6 Music and Now Playing Facebook pages, drag tracks into the collaborative Spotify and Rdio playlists, AND via text or email us. Phew.
*joke