#Clash6Music - help us pick the Ultimate Clash Playlist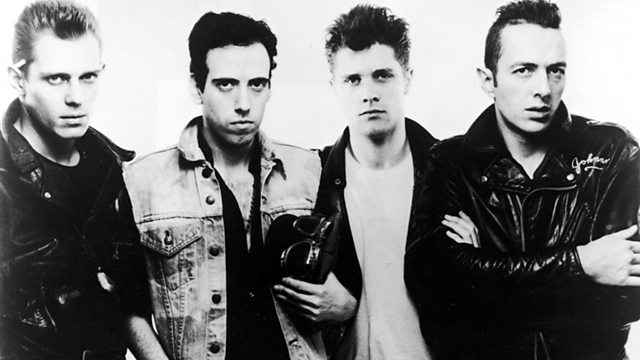 This Sunday Cerys has a very exciting
Clash
announcement for you and we're going to carry on the theme by asking you to create the Ultimate Clash Playlist on Now Playing from 6-8pm.
Part of the original wave of British Punk in 1976, The Clash's importance and influence is still evident spreading over its five decades and will continue to resonate for any more generations.
Lead by Joe Strummer, they recorded iconic tracks such as
London Calling
and have been part of other important acts such as
The Pogues
,
The Mescaleros
,
The Good, The Bad and the Queen
,
Gorillaz
and many more.
So what must be included – you decide:
• You could go for your favourite Clash track – be it a single, album track or rarity
• Something from one a side project of Joe Strummer, Mick Jones, Paul Simonon, Terry Chimes or Nicky 'Topper' Headon
• One of the other bands from the UK Punk Rock explosion of the '70s like
Buzzcocks
or
Sex Pistols

• Or how about someone they've influenced like
Palma Violets
or
The Vaccines
?
As always you pick the music, so let us know what you want to hear by leaving a comment here or on our
Facebook
page, Tweet
#Clash6Music
, send us an email with your suggestion and reason to nowplaying@bbc.co.uk and add tracks to our collaborative
Spotify
or
Rdio
playlists.