#Marling6Music - Help pick the Ultimate Laura Marling Playlist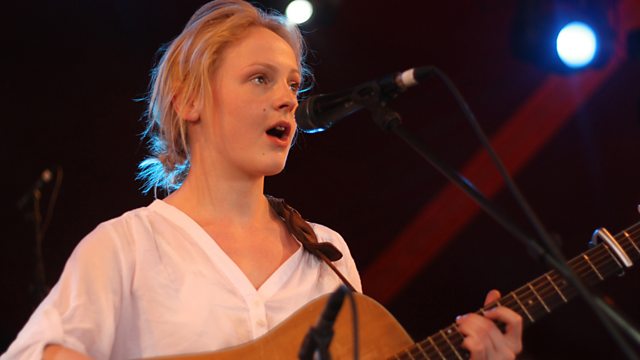 Laura Marling has just announced details of her fourth album on her website – Once I Was An Eagle will be released on May 27 – so we thought why not ask you to pick the Ultimate Marling Playlist for the show this Sunday between 7-8pm.
We'll start with some of the tracks which have been causing the biggest stir online this week followed by 30-minutes curated by For Folk's Sake, before handing control of the show over to celebrate the follow up to 2011's A Creature I Don't Know.
Having already been nominated twice for the Mercury Music Prize, Marling has recorded her new record in the Three Crows studio owned by her producer and instrumentalist Ethan Johns and she told NME that it opens with a 20-minute medley between the two.
With just an hour to fill – we need your track suggestions and really good reasons to include them on the show. As a starter for 10 you could go for:
• Your favourite Laura Marling tracks, b-sides and rarities
• People who have influenced her like Joni Mitchell, Leonard Cohen and Bob Dylan
• Artists she's worked with like Mystery Jets and Noah and the Whale or toured with like Jamie T
• Acts Johns has also helped like Kings of Leon, Ryan Adams and Vaccines
• Your favourite contemporary folk artists from Mumford and Sons to The Leisure Society
You choose the music so let us know whay you want us to play by commenting on Facebook or here on the blog, Tweet #Marling6Music, email us at nowplaying@bbc.co.uk or add a track onto our collaborative Spotify playlist.