#Jets6Music - help the Mystery Jets pick the 6 Music playlist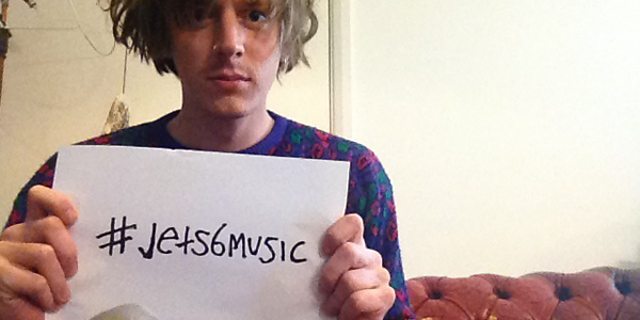 Seven years and four albums into a career that has seen them become one of the key players in modern British indie, Mystery Jets are back home during a brief break in an exhaustive world tour, and we are delighted to be able to invite them to take over Now Playing this Sunday.

They'll be picking some of the music they love, but more importantly they need you to jog their memories with old favourites and pique their interest with future big-hitters that they can play on air. The Twickenham band - initially called The Misery Jets until frontman Blaine Harrison mis-wrote the name on a drum skin - have a rich back catalogue of their own music, plus a smattering of collaborations and a heap of influences that you could pick from.

You could go for:
* People they've worked with, like Laura Marling, Count & Sinden or Erol Alkan
* Influences like Hall & Oates, Jimi Hendrix, David Bowie and their favourite: Syd Barrett, for whom the band put on a tribute gig with Kate Nash, Kid Harpoon and Drew from Babyshambles
* The bands and artists that emerged alongside them just after the turn of the millennium, like Bloc Party, Jamie T, Franz Ferdinand and The Cribs
* Acts they've toured with, like Micachu & The Shapes, Golden Silvers, Is Tropical and Peace
* Other bands on their label Rough Trade, like Arcade Fire, British Sea Power, Julian Casablancas or Scritti Politti

At the end of the day though, it's up to you and the Mystery Jets, so let them know what you think they should play by leaving a comment on this blog, commenting on our Facebook page, Tweeting us using #Jets6Music, sending us an email or adding a track to our collaborative Spotify playlist.