#Field6Music - pick the 6 Music playlist with the Brewis brothers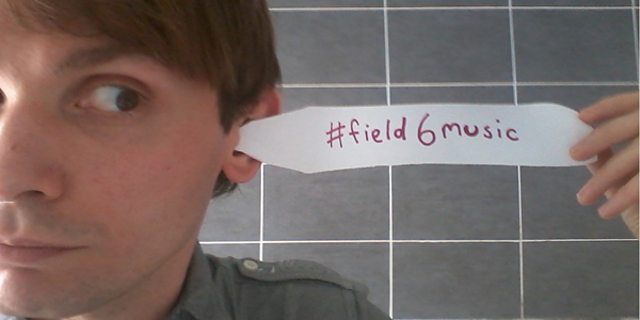 Once again on Now Playing we are putting control of the show into the hands of some musicians to see if they're musical selections are as good as the music they make - and this Sunday it'll be the turn of Field Music.

The Brewis brothers from Sunderland first came into our lives in 2005 with Shorter Shorter and quickly followed it up with their debut self-titled album. Four long players later and body of solo work as School of Language and The Week that Was, as well as strong connections with fellow North East bands Maximo Park and The Futureheads you've got an absolute treasure trove of tracks to suggest to David and Peter.

The band told us "It's so nice to have the opportunity to take over 6 Music and indoctrinate the masses with some old-fashioned round-the-turntable record-swapping. Pretty excited to hear what people throw our way."

They've picked a couple of tracks already to get the show started but after that they want your help to fill the whole two hours of the show between 6-8pm. You could suggest:
• Your favourite Field Music tracks
• Artists who they've worked with or you've seen them tour with
• Perhaps some of their Memphis Industries label mates - The Go! Team, Tokyo Police Club or Frankie Rose
• Who do you think inspired the pair - Fleetwood Mac, XTC, Serge Gainsbourg, Thelonious Monk or Kate Bush maybe?

To let them and us know what you want to hear on the radio Tweet @FieldMusicMusic and @BBC6Music using #Field6Music (that's probably our favourite hashtag of Now Playing so far), leave a comment on our Facebook page or this blog, e-mail us and you can also add a track to our collaborative Spotify Playlist.