#GazCoombes6Music - help Gaz Coombes pick the playlist on Now Playing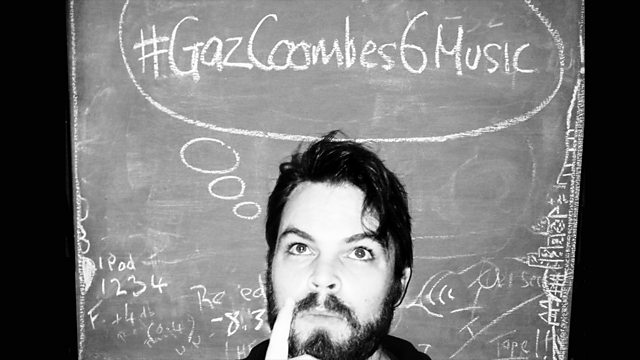 This week on Now Playing we're delighted to welcome Gaz Coombes and in doing so hand him control of BBC 6 Music for two hours to play the music he loves - with help from you.

He'll be joining us live via Twitter and needs you to suggest songs which you think he should pick to fill the schedule between 6-8pm this Sunday (November 17).
Gareth 'Gaz' Coombes burst onto the music scene aged just sixteen with his first band The Jennifers, which eventually spawned alt-rock heavyweights Supergrass. Over seventeen years the band released six albums before their split in 2010.
Along with fellow Supergrass member Danny Goffey the pair went on to release a covers album under the moniker The HotRats, before Gaz went solo releasing Here Come The Bombs in 2012. He's setting off on an intimate UK tour next week, having released new single Buffalo last month.
Gaz will kick off the playlist with some of his own choices but then the rest of the show is up for grabs and this is the sort of thing he's after:

This week Gaz Coombes is in charge of Now Playing and needs your help picking the music
To get your suggestion to Gaz you can comment on this blog or on our
Facebook
page, Tweet using
#GazCoombes6Music
, add a track to our collaborative playlists on
Spotify
and
Rdio
, or email us at nowplaying@bbc.co.uk.