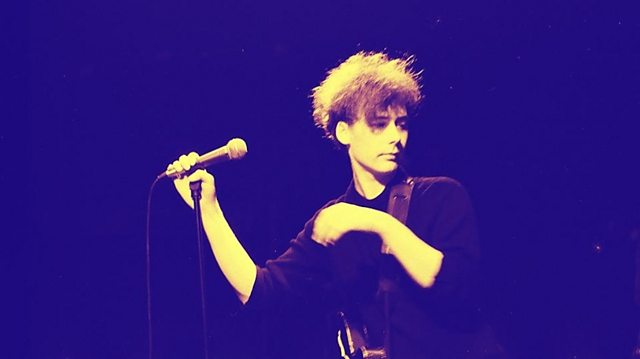 The Jesus and Mary Chain
On this Sunday's show we're celebrating the 30th birthday of indie favourites The Jesus and Mary Chain, so we want you to help us create a playlist inspired by the Scot alt-rockers…
Formed by brothers Jim and William Reid, The Jesus and Mary Chain came into being three decades ago in East Kilbride, just outside Glasgow. Between 1983 and their split in 1999, they released 11 albums, and gained notoriety in their early days for short live shows – sometimes not even facing the audience whilst they played.
The group's distortion-led guitar sounds are often credited as paving the way for the shoegazing scene that followed in the mid 80s to early 90s.
To mark their big 3-0, the band are also releasing a vinyl boxset this weekend, including all of the band's six studio albums, as well as all BBC sessions, plus rarities and B-sides selected by fans… Sound familiar?
We want you to help us pick tracks for the Ultimate Jesus and Mary Chain Playlist for this week's Now Playing. But what do you think must be included to celebrate their sound and impact?
It could simply be your favourite track from them, be it a single, b-side or rariety…
Artists who've influenced them – from The Velvet Underground, The Stooges and Sex Pistols to Phil Spector and Brian Wilson.
You could go very niche and pick some Lazycame, Freeheat or Sister Vanilla…
Perhaps your favourite Scottish artists, particularly from around Glasgow - Belle & Sebastian, Mogwai, Chvrches and many more all hail from Scotland's biggest city.
How about some Primal Scream in honour of former Jesus and Mary Chain drummer Bobby Gillespie?
Or other bands or artists who you associate with the band – just be sure to show us your workings out!
You're in control of the music so let us know what you want us to play by commenting on Facebook or here on the blog, tweet #MaryChain6Music, email us at nowplaying@bbc.co.uk or add a track onto our collaborative Spotify playlist or Rdio playlists.