#BSP6Music - help British Sea Power pick the playlist on Now Playing this Sunday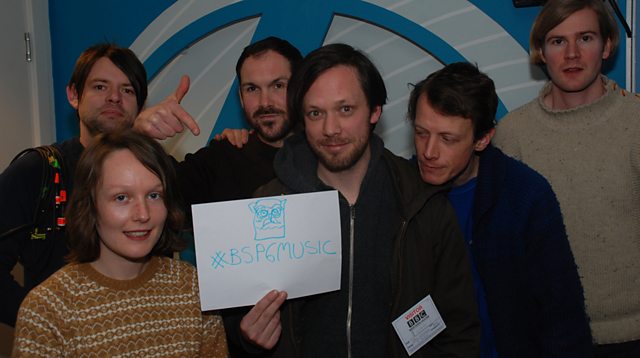 #BSP6Music
This week on Now Playing the simply fantastic British Sea Power are controlling what's played via their Twitter account - @BSPOfficial – and the hashtag #BSP6Music.
But they need your help…
The band released their sixth studio album on Monday – Machineries of Joy – and are a firm favourite with 6 Music and especially you, the listeners, who voted Remember Me in the Top 10 of the best songs released since we began broadcasting.
This Sunday, while the band are preparing for their gig in Glasgow between 6-8pm, they will be on Twitter waiting for you to suggest tracks which they should play.
You can do this by Tweeting #BSP6Music, commenting on this blog or on Facebook or adding a track to this Spotify Playlist.
And if you want an idea of the sort of stuff they want you to pick – here's Martin from the band.
Martin from British Sea Power on the music he wants to play on Now Playing