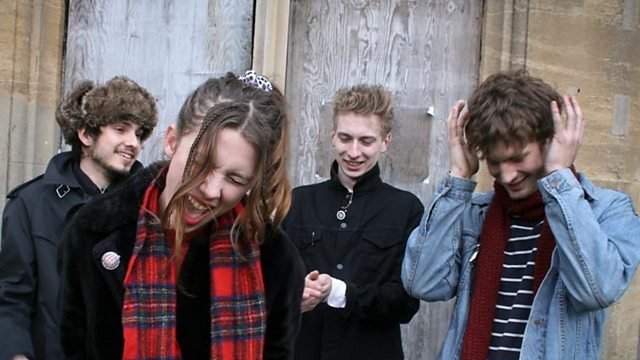 Wolf Alice top Hype Machine UK Music Blog Zeitgeist for 2013
We can reveal Wolf Alice have been the most written about artist on UK music blogs this year - thanks to data compiled by Hype Machine.
After looking at 129 sites across all genres, ranging from Folk Radio UK to SoulCulture, the Fluffy North London four-piece have come out top, beating the likes of London Grammar, CHVRCHES, Haim and even 6 Music favourite Justin Timberlake.
Listen to Theo, Joe and Ellie from Wolf Alice talking about this accolade, blogging more generally, and what's on the cards for the band in 2014… Hint: it may or may not include featuring on blogs with their eyebrows airbrushed out.
Check out the full list below and if you aren't familiar with some of these artists, why don't you listen to the show again, or check out this Spotify playlist.
2013 UK Music Blog Zeitgeist
In case you missed it, you can listen again to the show here.
So these artists are the bloggers' top picks for 2013, but what about yours? Don't forget to add your tracks of the year to our Spotify and Rdio Playlists, tweet using #6Music2013 and tune in to hear them on Sunday 29th December.