#Lashes6Music - help choose the Ultimate Bat for Lashes Playlist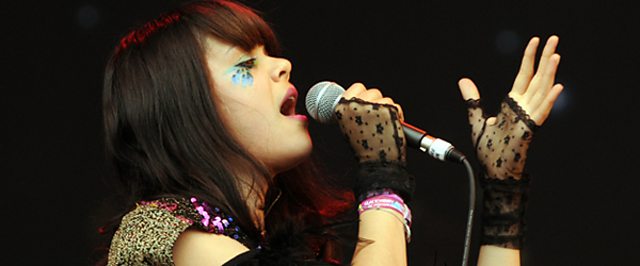 It's been three years since we last heard from Natasha Khan, but this week the lady better known as Bat for Lashes burst back with a brand new track and some eyebrow-raising album artwork which has got everyone talking.

Laura has been everywhere since it was uploaded on Monday, from Pretty Much Amazing to Stereogum, over 100,000 listens on Soundcloud and close to a quarter of a million people having viewed the rather NSFW video. If the excitement carries on, it looks like her new album The Haunted Man - due out in October - could catapult her to superstar status.

At 6 Music we've been championing Natasha from the start, so what better thing to do this week than ask you to pick the ultimate Bat for Lashes Playlist?

You could go for:
* Your favourite tracks from Bat for Lashes' first two albums, some b-sides or rarieties
* Influences on her music from TV On The Radio to Nick Cave, Siouxsie Sioux, Lou Reed, James Taylor and The Cure
* Collaborators and side projects such as Scott Walker, Yeasayer and Beck
* Bands who make incredible experimental videos
* Or any other connection you can think of

As usual you can plead your case by leaving a comment on this blog or on Facebook, Tweet us using #Lashes6Music, e-mail us or drag a track into our collaborative Spotify playlist.