Unsprung is back tonight with a little quiz for you. 
Can you match the tattoo to the Springwatch team member? 1. Martin, 2. Kirsty (our production runner) and 3. Chris.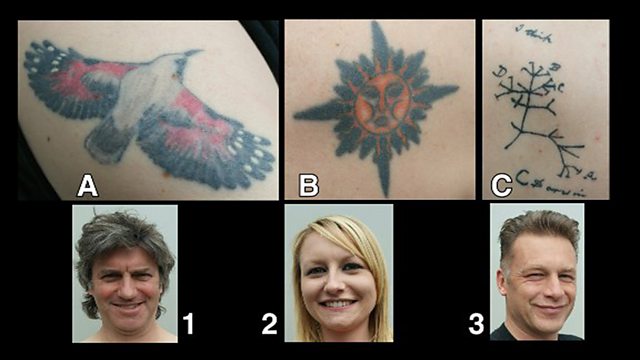 Match the tattoo to the person

Join us at 8.30pm on BBC Two for the answer, or we'll post it here on the blog shortly afterwards.
UPDATE: And here's your answers. 
Chris has the woodpecker, Martin has the sun and Kirsty has Darwin's Tree of Life sketch.