Winterwatch Extra tonight at 9pm: floods, snow, feeders and more
Coming up on tonight's Winterwatch Extra, Euan Mcilwraith will be joined by Michaela Strachan live from our webcam truck, to get some extra gossip about the show.
First up. What's this?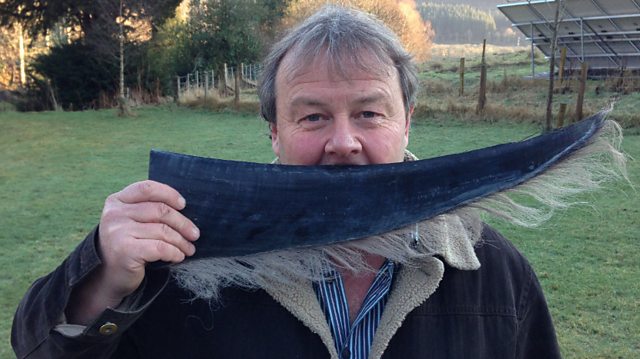 You've sent us lots of blog posts, tweets and Facebook comments about garden birds, winter feeding and how the snow & wet weather has been affecting wildlife. So keep those coming please.
We love to hear your top keeps for keeping warm in the winter, more stories of unusual wildlife sightings, plus your photos of wildlife in the snow. We'll also be setting another quiz and keeping up with action from the live wildlife cameras. So drop us a line with any questions, and we'll do our best to answer them (Facebook, Twitter, Blogs and Email)!
Join us online at 9pm, straight after the programme on BBC2 and BBCHD for some more Winterwatch Extra!
UPDATE: Here's the answer to the quiz above. Well done to everyone who got it right. It's a baleen plate from an Sei whale