Coming up on Winterwatch tonight and a quick feather quiz
Winterwatch is back on BB2 tonight at 8pm, and here's a quick quiz (which will also be on the show).
What bird is this feather from?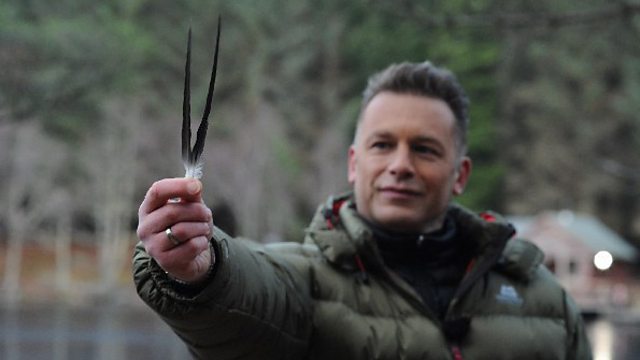 Winterwatch Extra - 9pm on the webcams
And don't forget to get your internet going at 9pm for Winterwatch Extra with Euan McIlwraith, who's joined tonight by Chris Packham, wildlife sound recording legend Gary Moore and wildlife expert Simon Foster from Scottish Natural Heritage.
Here's Euan, but what's landed on his shoulder during this interview..?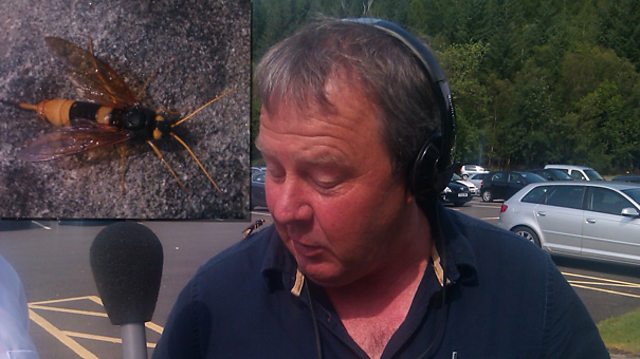 Feel free to drop in your questions for Chris and Gary and we'll do our best to respond to as many as possible.
UPDATE: Well done to everyone who got it right. Chris is holding a long-tailed duck feather and on Euan's shoulder is a wood wasp