Guest blogger: Gavin Black, Natural England, specialist in marine monitoring.
As the sea warms up, spring is the perfect time to look for marine plants and animals in the rock pools and shallow waters of the Southwest. Amongst the usual finds of crabs, limpets, whelk eggs and small fish you may encounter other, unexpected treasures.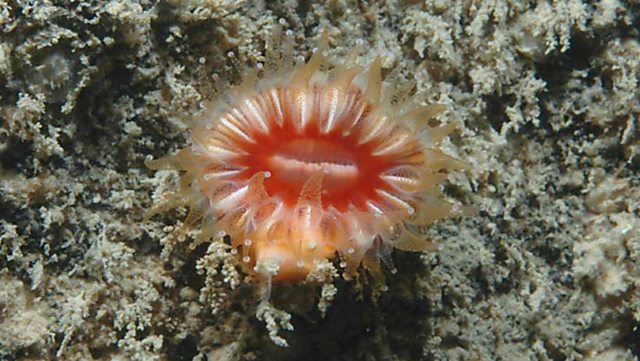 Devonshire cup coral by Keith Hiscock
Alongside fresh, new growth of seaweeds like sea lettuce and bladder wrack lurk rare flashes of the iridescent red carragreen moss. Look closely in deeper pools to see magic seaweed changing colour from blue to green underwater. The
Natural History Museum's seaweed guide
will help you identify any plants you find.
On sand beside a rocky shore, tiny worms may be busy repairing their distinctive honeycomb reefs from damage caused by winter storms.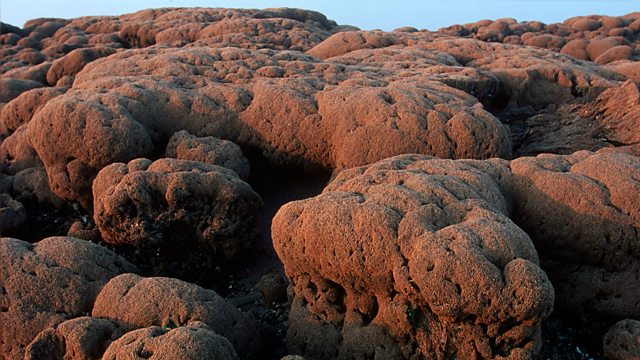 Sabellaria alveolata reef by Paul Kay
Beautiful jellyfish often get washed up on the shore, but beware... even tentacles of dead jellyfish may sting!
Lowest spring tides can reveal, if only very briefly, beautiful deep water corals, including rarities like the scarlet and gold star coral or the Devonshire cup coral.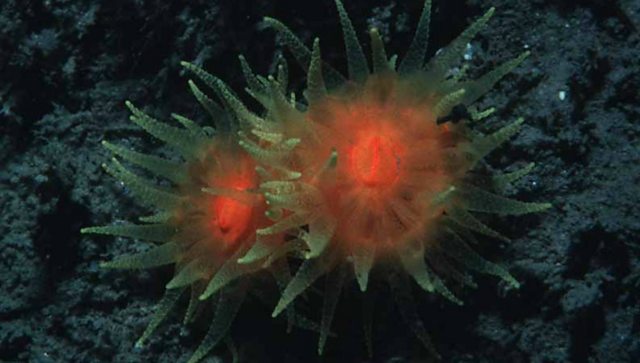 Scarlet and gold star coral by Keith Hiscock
Start your adventure as the tide goes out to make sure you see as much as possible, and take a camera to help identify your finds later. Always follow the Seashore Code.
Find out more about Natural England's marine work.