With light south westerly winds yesterday, migration will be much slower than it has been. This is already being seen in the large reduction in the number of Little Auks on the move. Monday they were passing east coast sites in their thousands, this morning it is just ones and twos.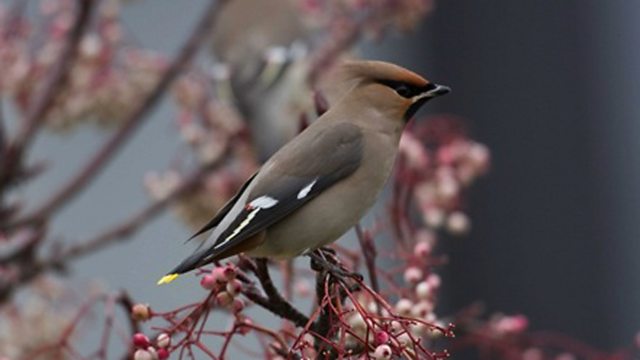 Waxwing by Andy Mason
In these lighter winds finches should still feature and Brambling is the one to look out for. Waxwings are still arriving in small numbers. Around eighty birds arrived at east coast watchpoints this morning.
There is a great piece of HD footage of one of the recent arrivals.
Swallows are still on the move in slightly higher numbers than is normal for this time of the year. Double figures are still being seen at south coast watchpoints and the BirdTrack reporting rate shows this well compared with the last two years.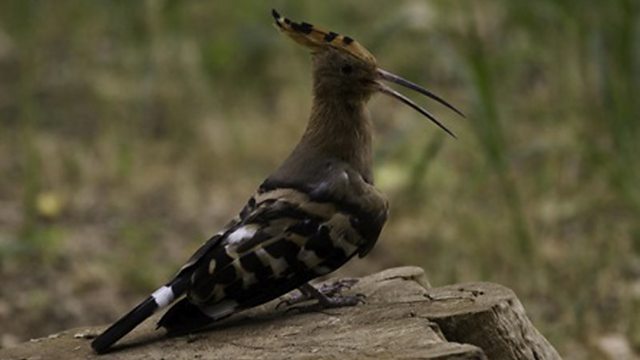 Hoopoe by Andy Mason
The winds are due to turn southerly today and bring slightly warmer temperatures. There is a chance that this will bring in the odd southern species to join the Bee-eater that is in Dorset and the Hoopoe that is currently in Somerset.
There is also a chance that Hurricane Sandy will throw some American migrants out into the Atlantic, as there are still some late migrants moving from North America to South America at this time. A Pied-billed Grebe that turned up on Lough Baun, Mayo adds a little weight to this.