Unexpected visitors to your garden?
In the cold dark months of winter our gardens and parks become a real haven for wildlife. It also can bring out some interesting behaviour and unusual sightings, such as this little mouse.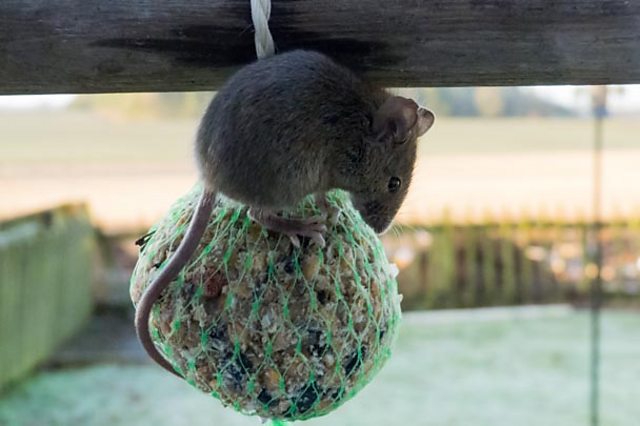 Thanks for Rob Rudden for this photo
We're always keen to hear about any interesting wild visitors. Perhaps you've been lucky an over-wintering blackcap has taken advantage of your feeders; or a fox is frequenting the shrubbery? 
Drop any replies and links below, and you can share your pictures on the Winterwatch Flickr group.