Caring for bats in trouble
Guest blogger: Jessamy Barker, Bat Conservation Trust
As the weather warms, bats become more active and very occasionally they can find their way to ill-advised locations: swimming pools, bank branches, classrooms; we've even had a bat found in a funeral parlour!
This week I had a call from Betty in Manchester whose neighbour had found a bat having a swim in her kitchen sink. As the neighbour found this situation quite scary my caller stepped in to contain the bat and call us for help. Working on the Bat Helpline, I'm always impressed at the frequency with which members of the public will go out of their way to help a bat in need.
Having given Betty advice on how to care for the bat. I put her in touch with her local bat group and bat expert Steve Parker came to Betty's house that evening and picked up the bat, which turned out to be a rather thin and bedraggled male soprano pipistrelle. As soon as he had dried out and warmed up Betty's bat was much happier and ate a feast of mealworm innards at Steve's house. Once the bat has put on a bit of weight he'll be released back into the wild near Betty's.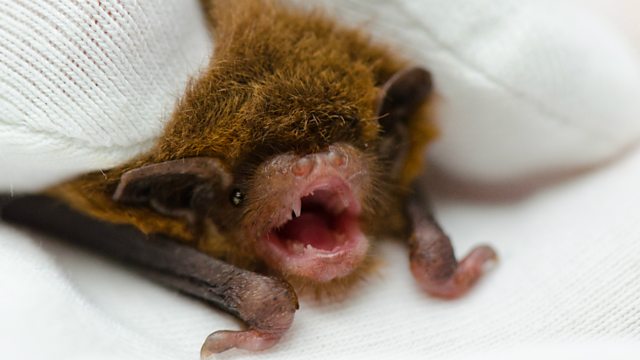 Pipistrelle bat copyright Peter Crome, Bat Conservation Trust
Rescuing a bat and learning more about them from a bat carer often leads callers to want to watch bats in their element. The Big Bat Map has details of bat hotspots, and you can also log your bat sightings, and find out about local events.