Here in the Cairngorms, I never feel it's really winter unless there is snow lying on the ground or a hard frost. So the cold spell of the last couple of days is most welcome after the very wet and windy start to the year.
The light covering of snow provides great opportunities to find tracks of animals which might otherwise be quite elusive.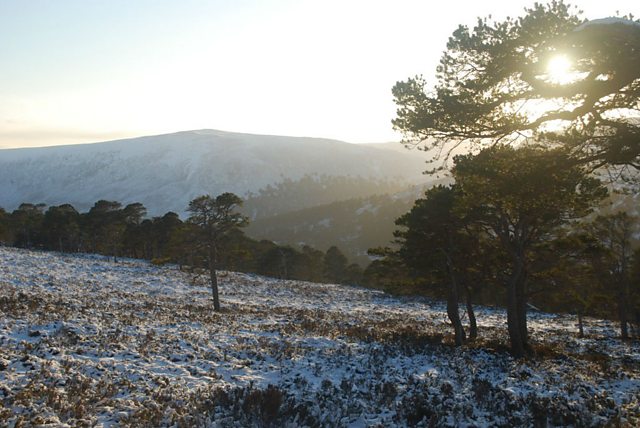 It's great to find the footprints of otter and the 'toboggan' runs where they have clearly been sliding down the snow covered rocks at the side of the fast flowing water, showing what playful animals they can obviously be.
Elsewhere, red deer have wandered down to lower ground seeking food and shelter from the harsh conditions at higher altitude. Plenty of red squirrels too, still active, as they do not hibernate, finding buried seed cones or visiting the nut feeders around the estate buildings. 
The recent strong gales have blown over quite a few trees. Sad though it might appear, most of these trees, fallen or dead, still form an important element of our woodlands, providing a home and shelter for the incredibly diverse, and sometimes rare species of invertebrates, mosses, lichens and fungi that have been recorded here.
Ancient trees form an important link with the past - in fact, the oldest known tree on the estate is a gnarly scots pine high up in one of the glens. You wouldn't think it to see it, twisted as it is and eking an existence out of the bouldery scree, but it has been reliably aged from dendrochronological research at over 530 years old.
In all, there is over 70,000 acres of Mar Lodge Estate, from the Arctic-like high tops of the mountains (four of the five highest British mountains) – to extensive heather moorland, native woods and upland rivers, including the source of the Dee.
We are looking forward to sharing some of that with you all as the home of Winterwatch next week.