As Autumnwatch airs, on Leighton Moss the reed beds are starting their slow fade from lush summer green to the shade of golden straw. The Moss used to be called 'the Golden Bowl' and, as the sun flashes off pale reed stems, it seems obvious why.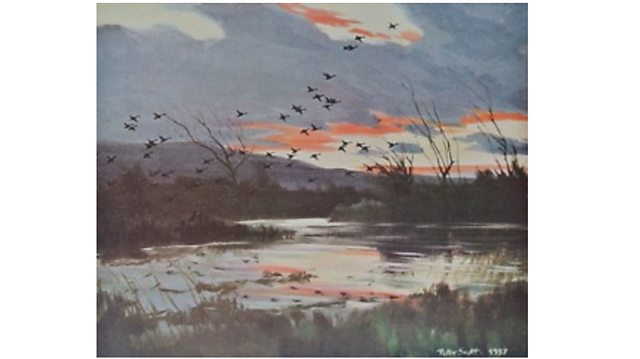 The Island Pool at Leighton Moss
In fact it has nothing to do with the reeds. More than 150 years ago, steam pumps were used to drain the Moss, rendering it highly productive farmland: a 'Golden bowl' that produced bumper crops of golden wheat to feed the hungry industrial towns of southern Lancashire. But as coal supplies dwindled during the First World War the engines stopped and the Moss flooded again, replenishing the rich wetland habitat that attracts such a variety of ducks and wading birds. 
And Autumnwatch's arrival isn't the first time we've had famous naturalists down on the Moss. The late, great conservationist Peter Scott was a frequent visitor before the Second World War – as some local people still remember. He described Leighton Moss as "one of the most beautiful duck marshes in England".
Surprisingly, the main purpose of his visits in the 1930s was to shoot duck; but attitudes have changed radically since then. Wildfowling on Leighton Moss ended in 1984 when the RSPB finally bought the shooting rights off the local estate. Peter Scott, however, had changed his mind about the ethics of shooting years earlier:  "I have sold my guns, and I no longer shoot," he said.
http://denwoodpublishing.blogspot.co.uk/2013/10/welcome.html