Jam Hot: Week 24
Every week on my show, I choose one record that isn't just hot, it's JAM HOT and I play it every day. This week; Fabio's been rinsing it, Bailey's been rinsing it, I've been rinsing it - it's a huge piece of Liquid Drum and Bass:
Utah Jazz's "Back In Time"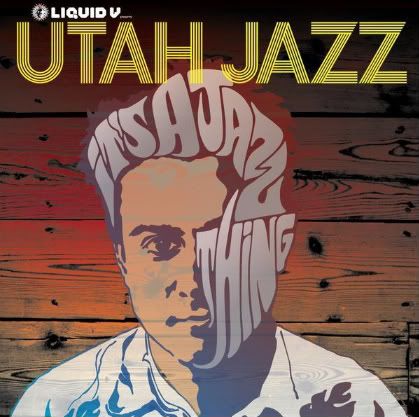 • Utah Jazz is D&B producer/DJ Luke Wilson, a pioneer of the soulful, liquid sound of drum and bass.
• He started in the mid 90's, coming up under D&B legend Alex Reece
• He's recorded for the likes of Hospital Records, Liquid V, Good Looking Records and famously remixed Roni Size's It's A Jazz Thing (which is also the name of his forthcoming album)
• As a DJ he says he plays "catchy, mostly soulful, drum & bass feel-good dance music with no clown-fest, no nose-bleed and nothing tooo 'deep'!"
• His album "It's A Jazz Thing" is dropping on 30th July on Liquid V
Utah Jazz will be passing by 1Xtra towers this thursday (12th June) and will not only bring us a preview from his album but also he will bring us a "History of Utah Jazz" mix for all those new converts!