Jam Hot: Week 18
Every week on my show, I choose one record that isn't just hot, it's JAM HOT and I play it every day. This week the honour goes to a slab of major league Canadian drum & bass:
Visionary ft D.Suade & RnR - Change (VIP)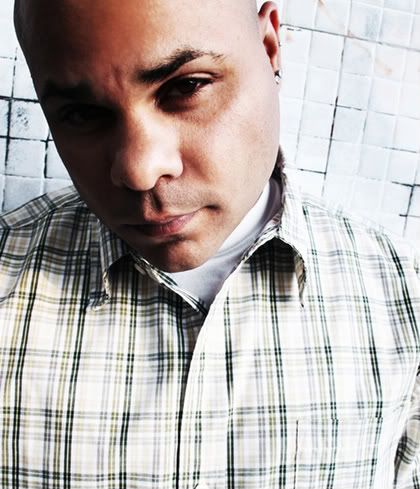 • Visionary are DJ/producers Marcus Visionary and Dave 'Nemesis' Whalen (click the underlined for their myspaces)
• Both are from Toronto in Canada (although Marcus is has Guyanese heritage) and have been producing for over 15 years
• They describe their sound as a fusion of "lovers rock with original vocals with rub a dub bass, soul and breakbeats"
• Even though the pair own and run 3 record labels, they've had material signed to over a dozen D&B labels including L Double's Flex, Mc Fearless' Hustlin' Beats and Shy FX's Digital Soundboy and also collaborated with the likes of Benny Page and Shy FX
• "Change" features the vocal talents of 2 of Toronto's hottest R&B/Soul exports and regular Visionary collaborators D.Suade and RnR
• The original version updates Sam Cooke's timeless classic 'A Change Is Gonna Come' while the VIP actually has a Sam Cooke sample in the show stopping intro
• Bailey has had this as an exclusive for months - so we heard it first on 1Xtra!
"Change" is due to be released sometime in June/July on Digital Soundboy recordings.
The last D&B Jam Hot was Jonny L's "Oh Yeah" which has quickly become an undisputed dance floor anthem and a #1 on the official 1Xtra and Radio 1 D&B Top Ten. "Change" has the right ingredients to be even bigger. I LOVE THIS RECORD!!!
Check it out on the show and let me know what you think - Monday to Friday from 7pm.