Ms Kelly & Mr Kieran?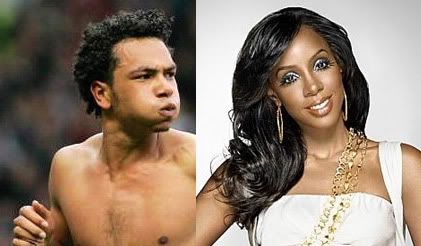 Well, well, well. Over the recent weeks Kieran Richardson has been in the papers - not because of usual Premiership footballer antics, but instead because of his cousin Charley being in the Big Brother house. Well, it seems that he's been getting some good advice about how to handle the extra press interest from his new girlfriend - Kelly Rowland!
She's allegedly declared him the 'love of her life' and the pair have been dating for a few months ever since they met backstage at one of Ms Kelly's concerts. He even apparently chartered a special flight to take him to Cannes to spend some time with her. No wonder she's been back and forth to the UK over the past few months!
The only downside I can see to this is that it's given Charley another claim to fame...