Boris Johnson to launch London Datastore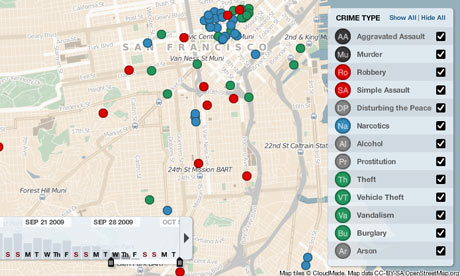 The Mayor of London, Boris Johnson, will on Thursday launch a website hosting hundreds of sets of data - including previously unreleased information - about the capital, as part of a new scheme intended to encourage people to create "mashups" of data to boost the city's transparency and accountability.
Channel 4 will also be offering up to £200,000 through its 4ip fund to help develop the most innovative uses of the data.
To announce the site, Johnson will take part in a live linkup on Thursday to the Consumer Electronics Show in Las Vegas with President Barack Obama's chief technology officer Aneesh Chopra, who has overseen the development of the US government's "data.gov" project, which aims to put all US government data onto the web for others to use.
Great news for the developers on backstage, but we do wonder why this is only happening within the London area? Surely every city and town in the UK should be releasing this data for their citizen's. Without a doubt, yes. Although to be fair, there is a lot of effort going into making cities such as Manchester, a digital data store too.
The only fear people have now is will the site be open enough? Top down project's tend to go the way of Excel Spreadsheets and PDF documents instead of XML and Json APIs.