Today's Memory Tape is a very special tape, as it comes from Suede / McAlmont and Butler / The Tears main man and Bert Jansch collaborator Bernard Butler. He's very kindly given us a tape ahead of an important concert - taking place on 3rd December at the Southbank Centre in London - which'll be celebrating the life and works of Bert, on what would have been his 70th year. And here is Bernard giving us the low down:
"This is a collection of songs I either played with Bert, or I know were important to him and his peers. The Bonnie Dobson track is one Robert plant has chosen to play with Bonnie (and me) at the Bert concert. Lightnin's Hopkins' Come Back Baby I used to play with Bert, and he often finished his sets on that or Candy Man. I've included the Donovan version as he is appearing at the gig as well. There's a thread in all of them! And apologies it would have taken even longer if I'd had to reduce it more!"
A Celebration of Bert Jansch
Lightnin' Hopkins Come Back Baby
Davy Graham – She Moved Through The Fair
Bert Jansch - It Don't Bother Me
Jackson C Frank – Kimbie
Bert Jansch – Poison
Anne Briggs – Go Your Way
Bonnie Dobson – Morning Dew
Pentangle – Train Song
Anne Briggs – Lowlands
Shirley Collins & Davy Graham – Nottamun Town
Donovan – Candy Man
Big Bill Broonzy – Key To The Highway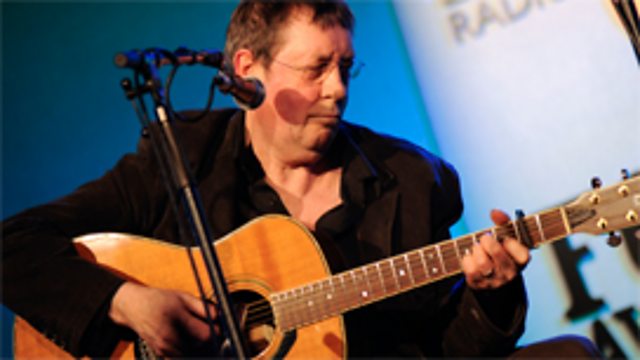 If you feel inspired to send in your Memory Tape, then please send the full tracklist and story to: lauren.6music@bbc.co.uk.